Holiday lessons from the shipping crisis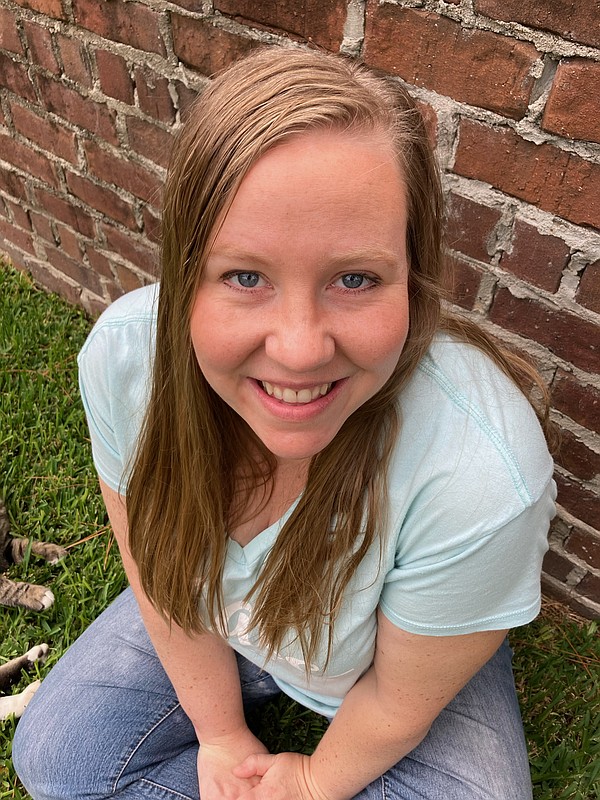 A few weeks before Thanksgiving, I start looking for vacation clothes for my family. We really try not to go crazy with gifts on Christmas, but when it comes to traditions it's a whole other matter. Crazy? Friend, I am getting rigid, delusional, mad.
At the top of my list is my fancy dress outfit. About a month ago I started checking out who needs what. Hailey is fine. We just paid for her Nutcracker costume and last year's dress still fits her. Aidan wants a sports coat for Christmas. It is ready to wear it twice and then stick it under the tree.
Poor Baxter has been wearing two inch pants that are too short ever since the weather changed. Josh is fine. Caleigh definitely needs a dress. Bella could go either way. (What about mom? That's a topic for another column.)
So the shopping started.
Or usually begins. I found a coat for Aidan. But for everyone, unless we decide to wear matching Under Armor hoodies to Aunt Ina's official dinner party, the choices are slim. I finally asked a salesperson what was going on. "It's those shipping containers," she replied. "We did not receive any of this year's party clothes."
Sure.
We've already had a conversation with our kids about how these clogged mailings might affect the Christmas tree. They adapted their letters to Santa Claus in case this new bike or Lego is not available. Our usual "if you can only have one gift" has been changed to "if we can't find the one thing you want, what else would you be happy about as well? "
Now I have to have this conversation with myself. Because the truth is, my requests are longer than the most confident kid ever sent up north.
Of course, my file is different from that of a child. I don't want Barbies, Legos, or electronics. I want experiences. The right clothes. The good outings. The right foods. We have to drink eggnog with cookies while trading our names with white elephants. We have to make homemade ornaments. We have to revisit my favorite childhood traditions and watch five dozen Hallmark movies and have fancy bows on all of our gifts. Sausage balls. My grandmother's gelatin salad. Can we finally sing this year? We absolutely need to clean the house thoroughly, giving it magazine-worthy decor, with lit wreaths on all the windows. Last but not least, a few Xanax cookies and a glass of hot milk left aside for Santa's helper.
If your expectations are like mine, you know stress this time of year is tough for women. In 2021, however, I have a choice. I can either let the shipping crisis be another burden or use it as a chance to reassess the pressure I'm putting on myself to achieve perfection.
Go shopping with my oldest daughter, Caleigh. We had a choice of three outfits. She didn't like any of them. But since there were only three, we took them each to the lodge. Turns out we brought home something that she wouldn't have chosen otherwise. It turned out that she felt really attractive in an outfit that was way out of her comfort zone. I took a look at the camera that I wouldn't trade for all the dresses stuck in China. Turns out a few fewer choices really helped both of our hearts go light.
How can I learn the lesson from the three dresses, which I found so positive, and extend it to the rest of the season, which still seems so overwhelming? To start, I'll take 'must do', https://www.texarkanagazette.com/news/2021/dec/12/jo-murphy-holiday-lessons-learned-from-the/"must have, 'and' must see 'off the shelf. I continue to try to bring together hundreds of years of beloved holiday traditions in just a few weeks. I keep thinking that if it's a classic, if we liked it in the past, or if my best friend's neighbor's aunt cousin likes it, we have to fit it in this month of December. No wonder I think about asking my doctor to increase my anxiety medication. Dear.
This year, I deny all that. All of these "musts" are officially stuck somewhere between China and Hudson Bay. (Or the Port of San Francisco. Or anywhere.)
But wait! It's Josh's last year at home! We have to go see the lights of the Capitol one last time. And Marshall. And walk through Bethlehem. And all the things!
Suddenly I'm back where I started. What should a mom in distress do?
The Capitol is not Josh's tradition. It's mine.
The words, more striking than the chime of church bells, echoed in my consciousness. I suddenly realized that I didn't have to do all the things for my high school student. I could ask him what he wanted for his last Christmas at home.
"I want to be in our own house around Christmas time," he said. "I love the garland that we wrap around the banister. I love this Celtic Christmas CD that we have been listening to for as long as I can remember. And I love the sausage balls."
The simplicity of her Christmas cheer surprised me. So, so easy. So true.
Now I wonder if I could only live one Christmas tradition this year, what would I choose? I bet each person in my family has one thing that is more special than all the others. And I can't do all Christmas traditions encompassing all ages. But I can make a tradition for each of us. And the garland around the banister. And Celtic music. And sausage balls.
I no longer feel overwhelmed. I feel comfort and joy.
Happy Holidays. May your hearts be light!
(Jo Murphy moved with her family to Historic Highland Park in December 2019. She loves to laugh with her kids, live with her neighbors, and listen to music of all kinds.)