Hillsboro Christmas Parade and Other Events Draw Large Crowds | Local news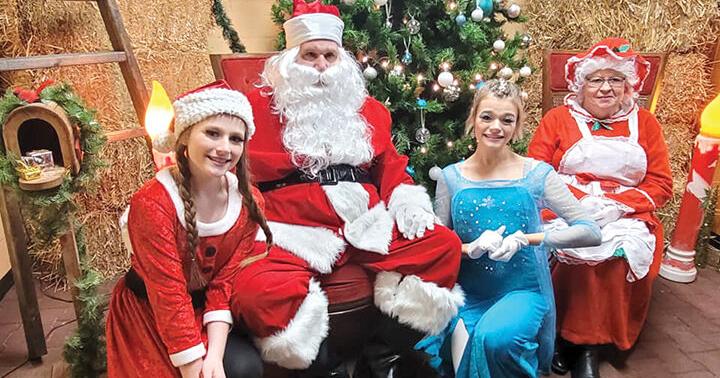 Hundreds of people attended the Greater Hillsboro Chamber of Commerce Christmas Parade on Saturday.
Large crowds also attended the "Community Farm Christmas," which followed the parade and was held at Bridle Ridge Acres Farm in the Hillsboro R-3 School District along Business 21, the administrator said. the Mandy Alley room.
"It was a really good turnout," said Alley. "The entire parade route was packed with people. We had about 50 parade entries and 400 to 500 spectators. I think 2019 was a really big parade and this year's one was bigger.
The chamber presented awards to several groups or individuals who participated in the parade, including the Jefferson County 4-H, which took home the best parade entry award and a cash prize of $ 100.
Other winners include the First State Community Bank for best tank; High Stepz Dance Co. for the best walking and walking unit; Scott and Karen Geary for Best Motorized Unit; Show Me Antique Car Club for the best vintage unit; Raintree Church for the best religious entry; and Jefferson County 4-H for Best Dressed Pet.
School district activities on the farm kept the fun going after the parade, Alley said.
"I think we owe (the participation) a lot to the events that we had after the parade," she said. "We had pictures with Santa Claus, and the line outside the barn went to the parking lot.
"We had cookies and hot chocolate provided by Bank Star. We had s'mores provided by FFA (Future Farmer of America). The FFA and agricultural students gave a tour of the barn and introduced everyone to the animals. We had a tractor light made by children from FFA – they decorated a tractor. We played music on speakers and had bonfires.
Alley said attendees marveled at the Christmas decorations.
"The whole barn was lit up like a Christmas movie," she said.