Here are five more songs for your Halloween party playlist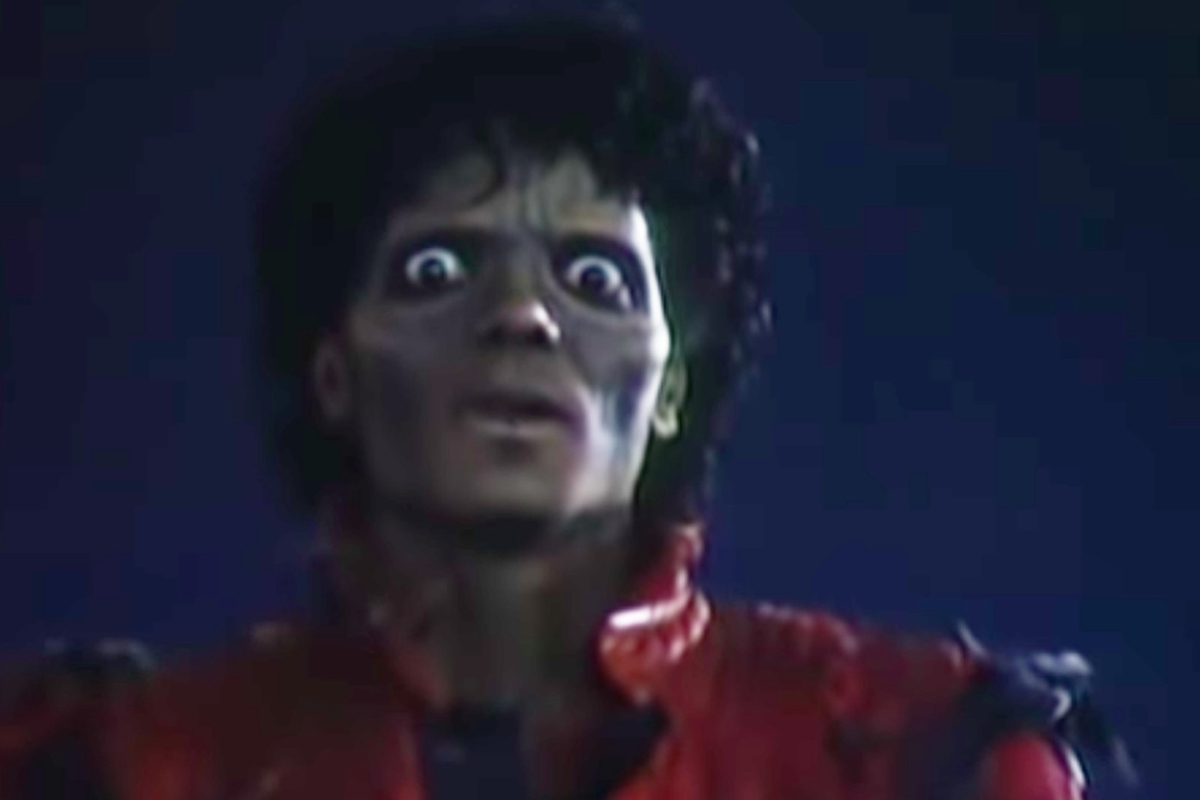 It's finally Halloween! Well… it's finally Halloween weekend. The important thing is that it happens!
Last week was my 10th Halloween column in three years, and today is the 11th. I have integrated a playlist of songs from the columns at the bottom for your Halloween party needs. However, I must warn you, these are not all party songs, unless it is a very weird party. And if so, invite me next year.
Without further ado, here are five more Halloween songs. Get hyped, it's here!
Classics IV – "Spooky"
I'm not going to lie, I thought I mentioned that before. It's so obvious. But apparently not! So it's on the list now, you're welcome.
If you're unaware of bands from the late 60s and early 70s – welcome, I'll catch you up – you might think Classics IV is the title of a compilation album or something . But no, it's a group. They were originally The Classics, a cover band from the Ventures in Jacksonville, in 1965. Then they discovered that there was already a band called The Classics from the late 50s who sang 1920s pop standards .
Long story short, there were four so they became Classics IVs to differentiate themselves. If you start a group and you're good, don't worry, the name doesn't matter.
---
Ghost – "Square Hammer"
Somehow I've only put two Ghost songs on the list so far. It can't hold. It's time for Ghost to shine! You could just put Meloria Where Prequel at your Halloween party and it would work great.
If you're not up to date on Ghost, it's basically a performance art project besides the best rock band of the 21st century to date. The premise is that this is public relations for a satanic church tasked with bringing down Christianity. The leader of this group, and of the group, is Papa Emeritus.
So far, Papa Emeritus I, II and III have been dismissed, Papa Emeritus Nihil has passed away, and Cardinal Copia has become Papa Emeritus IV, the current leader. Each album has a different dad emeritus, each with a slightly different vibe and style, except Prequel, which featured Cardinal Copia on vocals. Papa Emeritus Nihil had an EP of his 60s songs, Seven Thumbs of Satanic Panicwhich is a great name.
In reality, all the cardinals and emeritus are the founder of the group, Tobias Forge, who is a madman and a genius. There's something wrong with him and we're all doing better.
Alice Cooper – "Welcome to My Nightmare"
Alice Cooper was already on the list with "Feed My Frankenstein".
Some artists' trick is to act like it's Halloween all the time, and Cooper is one of the pioneers of this group. It's gone from Cooper to KISS to Gwar to Marilyn Manson to Ghost, each heightening the shock and outrage of the previous, and bead-clinging parents always fall for it. Still. Devoted members of the KISS Army whose parents just didn't understand were appalled that their children listened to Manson and never understood the irony.
For one thing, Manson fans probably aren't appalled by Ghost, so that chain is broken. But we're well into the Satanic Panic part of the endless cycle of time, so there's still so much outrage to be had.
---
Siouxie and the Banshees – "Halloween"
I had to double check but, yeah, apparently I haven't put that song on a list yet. And I listed 50 songs. Just shows why Halloween is the best holiday for music by a wide margin. Christmas wishes it was Halloween. Nobody listens to "Jingle Bells" in January, but I listen to White Zombie all year. Checkmate.
Either way, singer Siouxsie Sioux had a surprisingly depressing and traumatic youth. I don't want to go in there and stumble upon that most wonderful of days, but it definitely influenced his music. She followed the Sex Pistols on tour before they started her own band and apparently she listened to them and said, "You know what, this could be weirder and more jarring." And that's why she's a legend.
Michael Jackson – "Thriller"
Yeah, I hadn't included "Thriller" yet. I didn't want to go with the fruit at hand.
What is amazing is that Michael Jackson was not yet the biggest star in the world! He was popular but Thriller, the album, made him the king of pop. And yet, he still managed to get the label to spend enough to make a short film as a music video, including significant budgets for makeup, prosthetics, and special effects. And they asked horror legend Vincent Price to narrate the bridge!
It was obviously a good investment since we are still talking about it. And obviously, having one of the most iconic and instantly recognizable dances didn't hurt.
Now don't worry, that's it for Halloween music until next October. Until then, remember: drugs are expensive, so no one is giving them away for free. The most dangerous thing for cheaters are cars, so keep them on the sidewalk and you'll be fine. And for adults, forget you're an adult for the weekend and have fun. That's the whole story; put on a costume, be someone else for a few days and let loose. Don't waste it.
Follow editor Daniel J. Willis and tweet him column ideas at Twitter.com/BayAreaData.