Hakuna Matata: Kenya Children's Choir visits Blount | News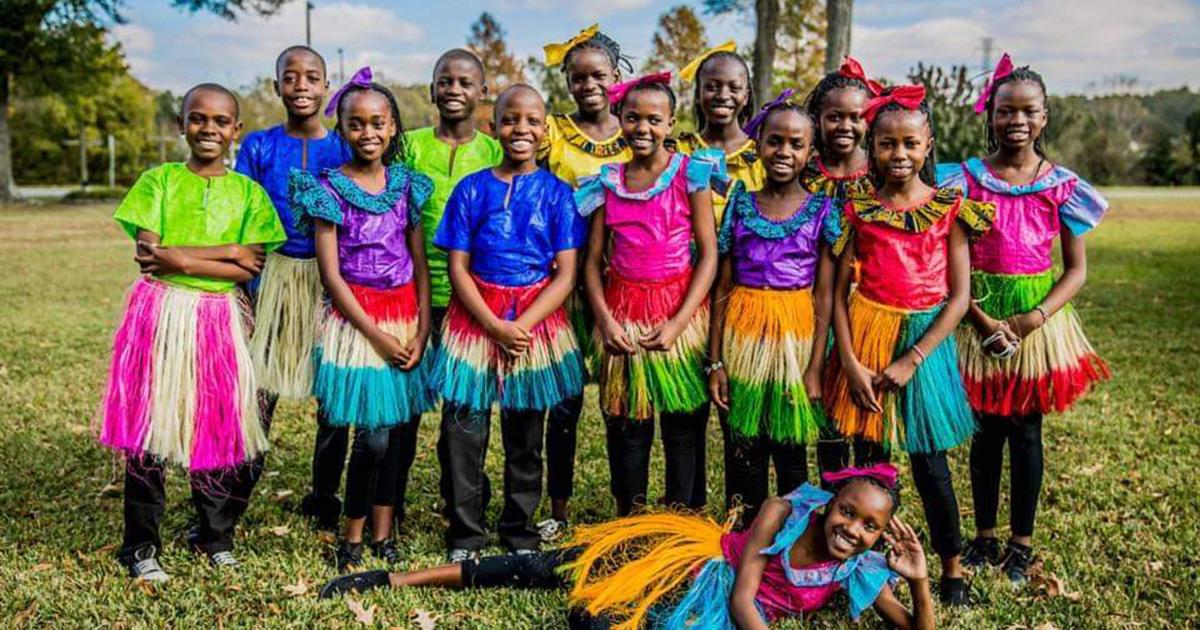 The 12 young people who make up the Hakuna Matata Children's Choir have been entertaining at local churches and other gathering places since early December, providing a glimpse into their Kenyan culture with colorful songs, dances and clothing. In the process, the young ambassadors stole the hearts of many as the true purpose of the choir was shared: to spread love, hope and joy while raising awareness of the plight of orphans and other vulnerable children in Kenya. , in East Africa.
The choir is joined by a team of adults from Connect with a Child, a faith-based holistic care program by Pastor Tom Abungu in response to the overwhelming number of children and women in Kenya whose lives have been ravaged by death, disease and poverty.
"We have 12 children in the choir representing over 500 children we work with in Kenya," said Abungu. "Most of these children come from the slum area of ​​Nairobi. Some of them are orphans. Some of them come from single-parent families. So we can pick them up and let them come here to the United States so that we can advocate for some of the projects we're doing, like building schools, sponsoring kids to help them get back to school, and giving them shelter.
Answer to a need
Maryville's First Baptist Church, led by Bill Booth, and East Maryville Baptist Church, led by Keith Johnson, are strong supporters of Connect with a Child. "Pastor Bill and some people from First Baptist have been able to visit Kenya on several occasions to help in our orphanage, take leadership training and do medical missions," said Abunga. "Pastor Keith came to Kenya and helped us provide food, build the orphanage and do a number of things with us.
Churches also host the Hakuna Matata Children's Choir as they locally broadcast the news of the Connect with a Child mission.
"When we are here with the choir, number one, the children have the opportunity to sing along and show the people here through dancing and singing how we do it at home in Kenya," said Abungu. "We are also doing this as a fundraiser because we are trying to build another dormitory that will help accommodate 360 ​​children in Kenya. These children defend this project.
The cost of the dormitory, a four-story building, will be $ 450,000. "So far we have raised $ 45,000, so we need to raise another $ 405,000," Abungu said. "$ 405,000 is a long journey, but we believe that God is able to speak to people and that people will be able to give any gift when they hear the stories. Connect with a Child is a Christian organization. Every gift given to us is a tax deduction.
"Two-way traffic"
Children are amazed at how different life is in America. Abungu said food is one of the main differences. "Some of the things that people probably eat here on a daily basis are becoming like a delicacy in Kenya," Abungu said. "Things like chicken in Kenya are a very important meal, like when you have guests. Christmas time is different. In Kenya you don't have any freebies. Many families who are welcoming children this week have given them gifts and given the option of opening boxes on the 25th. This is not something they can do, especially for children who come from a school. orphanage.
"Every time we come here we say it's two way traffic," he said. "The children see how this nation is developed, they meet the people, live in their homes and experience this American culture that they learn. They also see how great opportunities there are in a country like this. They come back with their eyes open to the fact that it is not only the fact of having come from the slums with a very difficult environment, a very poor environment, to make them want to work hard at school and try to live well.
"The reason I say two-way traffic, a blessing, is that people here, when they welcome children into their homes and churches, learn about the different culture. The amazing thing is that everywhere we go people are saying how disciplined these kids are, how humble they are. For us that's a great comment when we hear things like that.
Happy to give
Amy Cowden, Executive Assistant to Blount County Mayor Ed Mitchell said, "The Mayor and I met this team about four years ago at First Baptist Maryville and we've had a special connection ever since. They are truly a blessing to know. My family and I have had the privilege of traveling and seeing their schools firsthand. We all want to help someone else, and that has been a great blessing to my family as well. These children have certainly blessed us more than we could ever bless them.
"People are looking for ways to give back here locally, but also elsewhere. And Kenya is definitely a distant place for us.
After a final performance in eastern Tennessee at Overcoming Believers Church in Knoxville, the choir will depart on December 31 for visits to Arkansas, Oklahoma and Texas. To learn more about them, to donate, support a child, or volunteer, visit the website at https://connectwithachild.org.