Friends and family pay tribute to Rosemary Collins with choir concert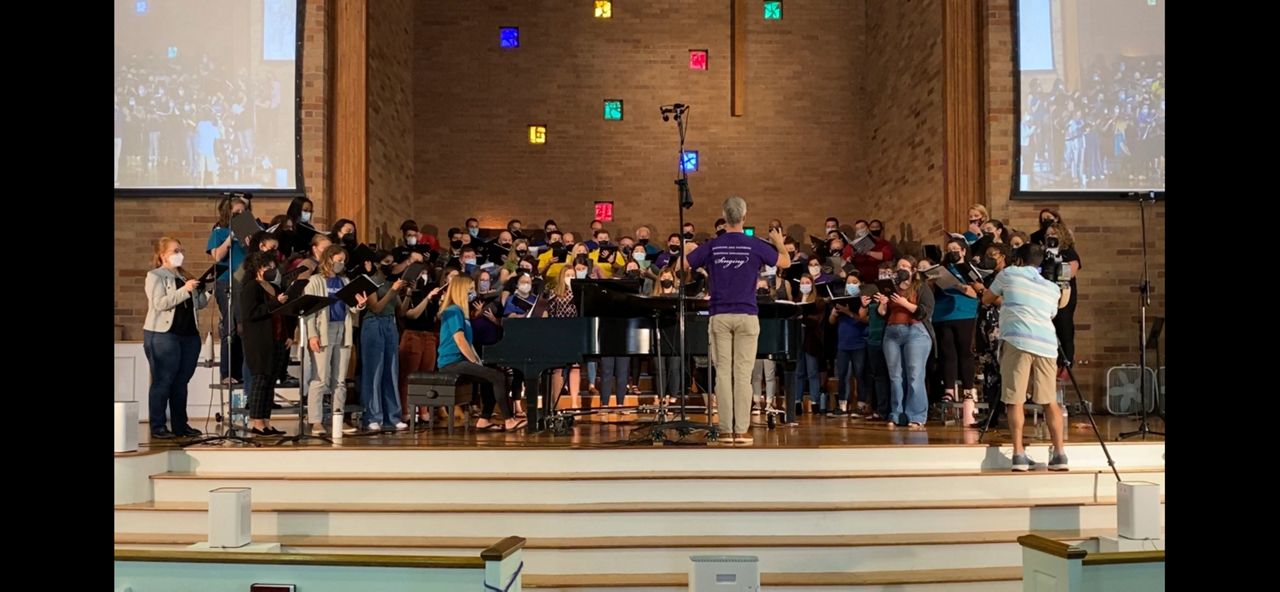 When the words fall, the music speaks – and inside the Trinity Presbyterian Church in Clearwater – the music speaks loudly.
Justin Havard told Katya Guillaume of Bay News 9, "She was such a leader in our community. She was so warm. She was such an amazing performer and she was just one of those star people, you know? "
Havard remembers one of his closest friends, Rosemary Collins, the best way he knows how – through music.
"You used to come to her house and there was just music coming out of every corner," he said. "So it was just this fun, funny thing and so we got close in various ways. I also taught her daughter in high school.
Collins died suddenly after testing positive for COVID-19 in December 2020
"It's still not real to me that she's gone," he said. "When she passed away last year, it was like no, not Rosemary because Rosemary, she was so special."
A year after his death, Havard worked with composer Kevin Fenton to compose a song in his honor.
He added, "I'm not much of a songwriter, but I just got like this inspiration about a month after he passed away. And it all came out of me in about two hours and it was over. And the version we're singing tonight is basically the same version that came out of me those two hours.
He combined the song "In Paradisum", which means mass funeral, but with a tender touch. It was sung by the Festival Singers of Florida on that first weekend of the year – and a day their friend will all remember.