Four Lessons From Father Stu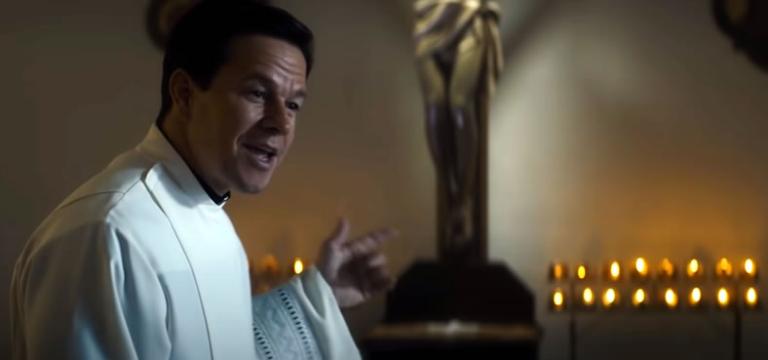 As an actor, Mark Wahlberg has been a cop and a con man, a boxer and a rude bear's best friend. But I don't think he's ever played a priest before. For Wahlberg, Father Stu– a film he produced and starred in – was a real passion project. He spent"millions" of his own money to ensure that the film was made. He said Insider.com that he was praying "every day for this movie to be made" and, as also reported Patheos blogger Kate O'Hare—he wants to make more religious films.
"I hope a lot more will come to me now, not just stories that I can star in, but also help others get their work off the ground," he said. Insider.com. "I want to do more in the future, and there's a huge following for that."
He is right: There is an audience for faith-based and pro-faith films. The R rating Father Stu can be a hard sell to some Christians (you can read why in my Trendy exam). But it's also a well-made, inspiring film that shows God moving through this messy world of ours.
Here are four lessons I learned from Father Stu. (And while this doesn't reveal any more plot points than the trailers themselves, be aware that there could be spoilers.)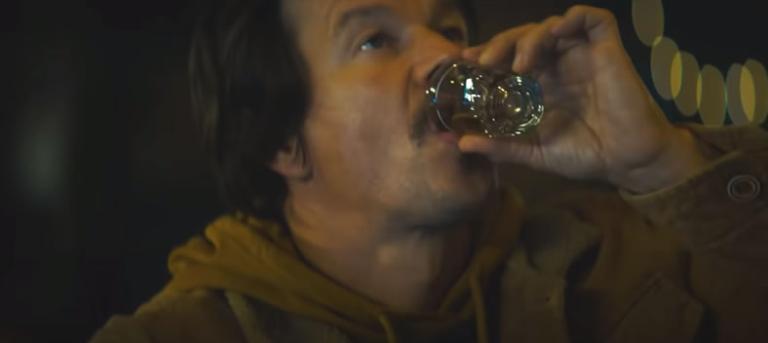 God can take our anger
When we first meet Stu from Wahlberg, he's a pretty troubled guy. He collects meager salaries as a boxer, but the window on his sports career is closing. He apparently drifts off to odd jobs here and there with no real plan. Her father is practically irrelevant (and, when we see the two talking, we realize that's probably a good thing). And, as he drinks next to his little brother's grave, you can tell he's quite angry with God.
He starts yelling at a statue of Jesus in the cemetery, furious that he took his little brother. He gets no response, of course, and he finally punches Jesus in the face, leaving the statue unharmed but Stu with bloody knuckles. It also leaves blood on the white marble; an echo of how the real Jesus bled and died for mankind, suffering at our hands.
Tellingly, the statue Stu punishes – the physical manifestation of Stu's spiritual rage – depicts Jesus showing his chest. To his heart, which in Catholicism is a symbol of his boundless love and grace. The film suggests that God's work in Stu's heart begins the very next day. And Stu doesn't suspect a thing.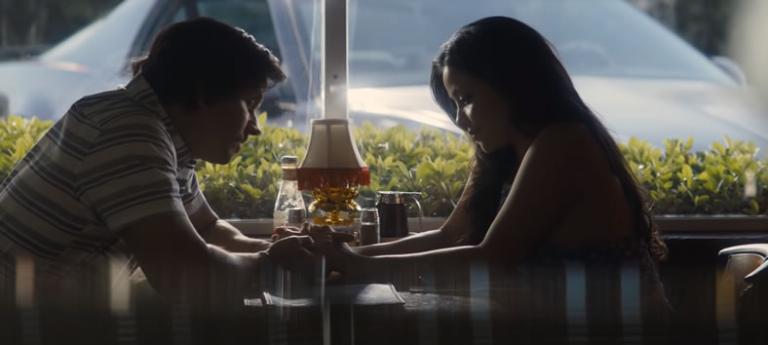 God can work through our selfishness
Stu is arrested for disorderly conduct after hitting the statue. But he leaves prison with a new purpose. No, no, he does not commit his life to Christ. To him, God is the enemy, if He's even there. But Stu tells his mother (played by Jacki Weaver) that he knows what he wants to do with his life now. ("The seventh time is the charm," sighs his mother.) He's going to go to Hollywood and become an actor.
This is all a bit ridiculous, of course. But supporting mom, Stu moves to Los Angeles and takes a job at a supermarket to pay the bills. There he sees a woman named Carmen, and he is immediately smitten.
"I would wait 40 years for you in the desert," Stu said.
"Start with an hour at church," Carmen told him.
Thus begins a strange and stuttering relationship between the two of them – one that turns, oddly enough, on Stu's relationship with Carmen's devout Catholicism. Faith is deeply important to Carmen, and she won't date anyone who doesn't share her faith or devotion.
So, for Carmen's sake, Stu starts acting like the Catholic Carmen wants him to be. He helps her teach Sunday school. He took confirmation classes and was even baptized in the Catholic Church. Does all this affect him? Push him towards true belief and devotion? It's hard to say, but the film suggests that whatever his faith is, it's about as deep as a puddle of mud. He's Catholic now mainly because Carmen wants him to be. But even if Stu doesn't know it, God is at work somewhere – tilling the ground, planting the seeds, watering the ground until something sprouts. God used Stu's own selfish motives to bring the guy closer to him.
I am not Catholic: I was brought up in a more evangelical Protestant tradition. And in this tradition, motivation is important: we must not do things out of duty, we are told, but because we want to for. And I completely understand that.
But in my own life, to have to pushes me towards want to. Make a good habit of reading the Bible, and I find that you want to read the Bible more. And similarly, I think that sometimes when we pursue God or faith for more selfish reasons – attend a youth group meeting for pizza or go to church to silence a nagging parent – God often shows up.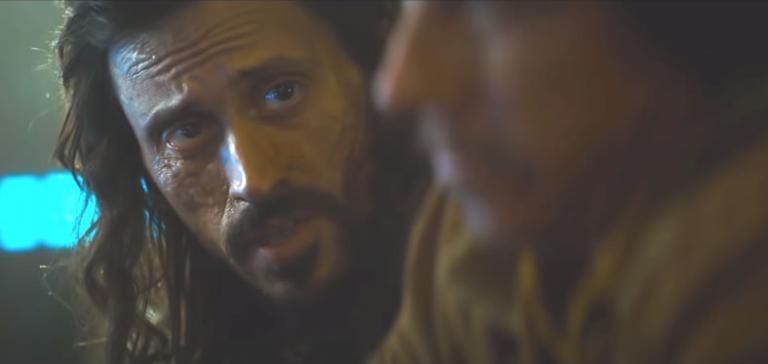 God is everywhere, even in some unlikely places
As Stu spends more time in the church, he begins to ask questions, slowly working out the religious mystery. Late at night, we see him in a bar, still full of questions, as a mysterious barfly engages him in a deeper conversation about life and meaning. Stu's new friend tells him that life is hard; that it will give him (and everyone else) plenty to be angry and bitter about. "But you only need one to be grateful," he adds. And living in gratitude can change the whole pattern of your life.
Stu seems to be only half listening. And he certainly doesn't listen to the barfly when he tells him to be careful on his way home. He has a horrible accident and ends up on the asphalt, broken and bleeding. And there he sees (or imagines he sees) Mary – Mother Mary – leaning over him, comforting him.
This accident becomes a turning point: Stu's life changes and he begins to walk spiritually in an entirely different direction. He begins to wonder if this barfly could have been Jesus, stopping in for a visit.
You wouldn't expect Jesus to pick a bar to hang out in or pretend to be a scruffy tramp. Only, of course, that's pretty much exactly what Jesus did then. He wandered from town to town, country to country, talking to people he wasn't supposed to talk to, hanging out in places no self-respecting Jew would ever go.
Father Stu leaves it up to the viewer to figure out if the guy really was Jesus. But looking, I actually think Jesus was there the whole time. He was with Stu when Stu hit that statue of him; with him when Stu chose to go to California; with him as Stu started going to church for his own selfish reasons.
I believe that Jesus is also around us. He doesn't physically accompany us to local dives, maybe, but I think he talks to us more than we often imagine. Like Stu, we sometimes find it hard to listen.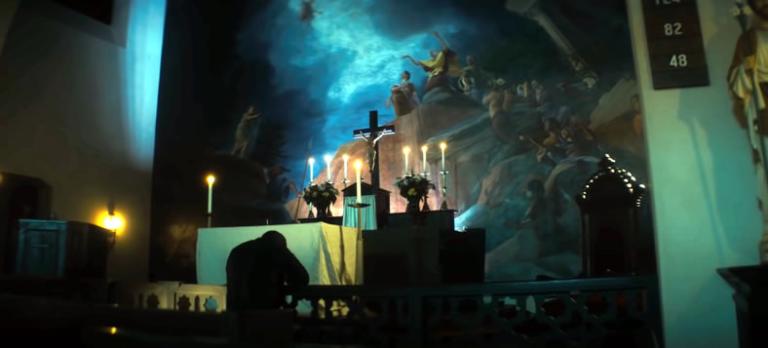 God can manifest himself even in our sufferings
After his accident, Stu discovers that God is much more real and more important than he had imagined. He's alive for a reason, he thinks. And as he recovers, Stu begins to wonder if God is calling him to the priesthood. It would be a huge sacrifice, he knows that. Carmen, the woman who led Stu to Christ, won't like him at all. But he becomes more and more convinced that this is what he is supposed to do.
But as Stu goes through the process of learning to become a priest, he (and we) discover that God will ask him to make a far greater sacrifice.
Stu learns that he has something called inclusion body myositis, a disease that acts like ALS in that it robs your body of its ability to move and function as it should. It's a horrific diagnosis, and it shakes Stu to his roots. He continues to push the ordination process forward, but illness quickly eats away at him. In the film's most emotional moment, Stu walks into a shrine, throws down his crutches, and crawls down the aisle. Angry and confused, he begins to pray.
It's a very good counterpoint to Stu's raging dialogue with God years earlier, at his brother's grave. In that previous scene, Stu was furious with God (if he was even there), that he would kidnap his brother like he did. Here, Stu is puzzled: Why, just when he found his way – when he was utterly serving God – did God lead him down this terrible path?
This is a difficult question, and one for which neither Stu nor we have a good answer. But Stu is ready to trust God now, no matter the circumstances, no matter the cost. And as a postscript, we hear about the real Father Stu (who died in 2014). God can work through his suffering, he says. Just as God worked through the suffering of His own Son.
In Romans 8:28, Paul tells us that "we know that to those who love God all things work together for good, to those who are called according to his purpose."
Sometimes readers imagine this to mean that our own lives will be easy. That God does not want those "who are called" to suffer too much. But looking at Paul's life – and frankly, even the rest of Romans himself – we should know more.
"We rejoice in our sufferings," Paul writes in Romans, "knowing that suffering produces endurance, and endurance produces character, and character produces hope, and hope does not Don't be ashamed, because the love of God has been poured out in our hearts by the Holy Spirit who has been given to us. »
Father Stu suffered. For seven years he tended to illness and faithfully served those who came to him for help, and the film suggests people came to see him in part Due to than this suffering.
"Jesus" said to Stu in that bar so long ago that life would give him plenty to be angry about. His affliction was only the latest. But you only need one reason to be gratefulHe said.
Stu's suffering allowed him to reach people that perhaps purer Christians could not. But his gratitude for what he received—gratitude to God—allowed these people to see a hint of Christ in him. And just as so many experiences helped Stu on his own faith journey, a visit with Father Stu could have been pivotal for many others.
This is a good thing to keep in mind. We all have experiences, even pain points, that can be used by God.