Five life lessons from Javier Gonzales | My opinion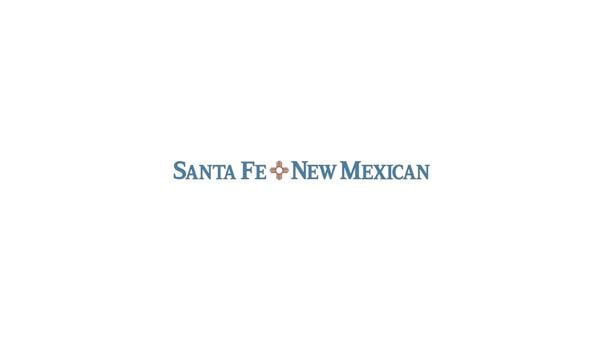 We learned this month of the passing of our dear friend, colleague and former Mayor of Santa Fe Javier Gonzales.
Javier was many things to many Santa Feans: a local public figure, city leader, outstanding father, progressive activist, and rodeo enthusiast, among others. But for us, he was also a teacher. Through years of friendship, joint efforts in local policy development, and most recently working together on the board of directors of the Santa Fe Community Foundation, he has taught us important lessons about service. public and personal resilience. Here are five we reflected on:
The power of respect. While Javier was making national news, confronting the Trump administration over sanctuary cities on cable networks, he was also spending a lot of time in thoughtful conversations with people who saw this world in radically different ways. He was equally at home among social conservatives norteño herders as leaders of the local progressive movement. When Trump ally Steve Pearce, state GOP chairman and, at the time, the only Republican member of the New Mexico congressional delegation, stopped by Santa Fe, he and Javier shared long conversations on dozens of topics. They genuinely enjoyed each other's company. Javier's ability to listen – his respect and appreciation for people with different ideological leanings – was not a sign of political softness. On the contrary, it is what made him such an effective leader and communicator.
Look for synergies. Years before the Green New Deal became a household term, Javier was a pioneer of the idea that communities could simultaneously address the challenges of climate change and poverty by adopting blue-collar training and employment policies. to solve environmental problems as well as help low-income families harness cost savings through solar power, energy efficiency and water conservation. It was the centerpiece of his signature political agenda as mayor – the city's 25-year sustainability plan and the Verde Fund. Javier lit up when he talked about those kinds of synergies. In his view, these were not just effective plans or smart policies, but tools for building bridges between disparate local populations and cultures. Although his vision of a soda tax to solve a public health problem while funding high-quality preschool did not make it to the polls, it was another example of this synergistic thinking that inspired others. communities.
Faith and progressivism can mix. While Javier had unquestionable honesty as a left-wing leader, he was also a person of deep and enduring religious faith. He drew inspiration from his work fighting poverty and exclusion in his spiritual life. He found joy in attending the Catholic Church with his mother and also maintained a deep interest in the more mystical elements of Christianity, including his studies of contemplative prayer practices. It was a source of energy and stability in his life. At a time when progressives are often reflexively associated with secularism, Javier is an example of the place of faith in the pursuit of social justice.
Put first things first. When a politician says he is "quitting politics to spend more time with his family," people's eyes usually roll. In our culture, we tend to assume that our public figures are always looking for as much power as possible. But when Javier left public life a few years ago to focus on being around his daughters and mother and other friends and loved ones, he really, really meant it. As an intelligent and charismatic character, he could very well have succeeded at the national level. But he firmly believed that – after giving his all to both the city government and the state Democratic Party leadership for years – he could serve the future better by living with more balance and peace. , giving love and support to loved ones.
Find meaning in adversity. When Javier was diagnosed with a terminal illness a few years ago there were of course weeks of tears and doubts. But Javier quickly shifted his main focus to gratitude. He shared with us how he felt the many blessings of his life in a much fuller way. He told us both how the challenge forced him to come into the present moment and clarify what really matters. As he contemplated a recent career move, he reflected on how he simply no longer cared about issues like prestige or "how things might appear in public." He was grateful to be able to live authentically, in accordance with his values. During these last years of his life, Javier was an inspiration to find meaning in difficult circumstances. He savored the precious remaining moments of the gift of life. He ended almost every kind conversation with an expression of his gratitude.
May the memory of Javier – his example of respect, resilience and ability to meet public and personal challenges – live on in the city and the people he loved.
Justin Talbot Zorn is a Santa Fe-based author and public policy consultant. He serves on the board of the Santa Fe Community Foundation. Beth Beloff is Chair of the Board of the Santa Fe Community Foundation, Executive Director of the Coalition of Sustainable Communities New Mexico, and Past President of Sustainable Santa Fe. Committee.