Fannie Rabon sang in the Living Water Baptist Church Choir |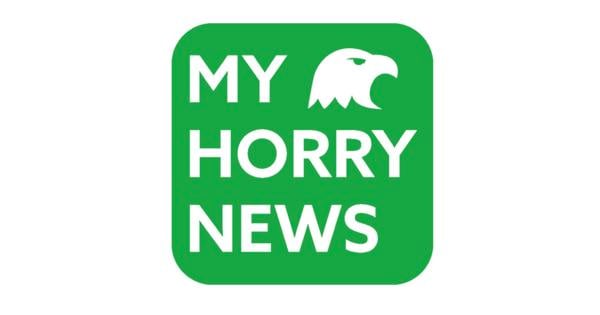 Fannie Rabon
LONGS-The funeral of Fannie Rabon, 80, will be held March 30 at 10:30 a.m. at Living Water Baptist Church with Reverend Lebron Crisp officiating. Interment will follow at Pleasant Union Baptist Church Cemetery in Aynor.
Ms. Rabon died on March 27.
Born in Conway, she was the daughter of the late Robert James Matthews and the late Isla Lee Hardee Matthews.
She loved to cook, bake, shop and spoil her grandchildren and great-grandchildren. Ms. Rabon was a member of Living Water Baptist Church where she sang in the choir and served in the kitchen.
In addition to her parents, she was predeceased by three brothers, Billy Matthews, Tommy Matthews and Conrad Matthews; four sisters, Willie Carter, Opal Allen, Ruby Hardee and Ernestine Stone.
Survivors include her husband of 60 years, Hinson Rabon; two sons, Dewayne Rabon (Shelley) and Robert Rabon (Melissa); four grandchildren, Michael Rabon (Lora), Stephen Rabon (Kristi), Tyler Rabon (Mary Kathryn) and Zachary Rabon; four great-grandchildren, Lydia Rabon, Cade Rabon, Palmer Rabon and Jason Rabon; and one sister, Linda Campbell (Ravenel).
The family will receive friends from 5 to 7 p.m. on March 29 at Goldfinch Funeral Home, Loris Chapel.
Please sign an online guestbook at www.goldfinchfuneralhome.com
Goldfinch Funeral Home, Loris Chapel serves the family.