David Ellefson names the hardest Megadeth songs to play on bass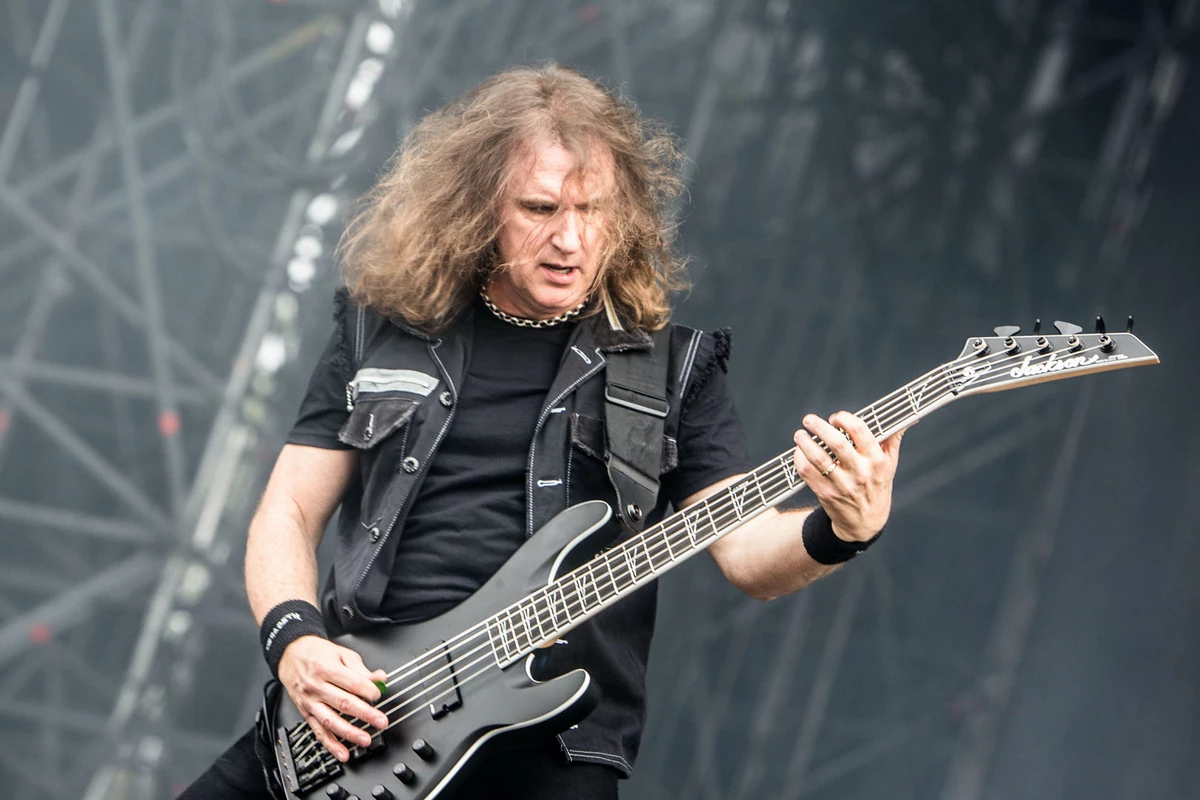 David Ellefson played bass for Megadeth for most of the band's existence, so he certainly has a ton of experience playing their songs. During an interview with Monsters, madness and magicthe rocker named the band's songs the hardest to play on bass.
"They're all tough if you play them right, that's the truth, because they're fast. There's a lot of muscle intensity. You can't just phone it. You really have to warm up. And you have to kind of get warmed up and have a lot of your stamina in place. You can't just be on vacation and pick up your bass and tear up the tunes. It takes dexterity and everything," Ellefson explained.
The bassist then quoted the rust in peace track "Holy Wars…The Punishment Due" as the one that was particularly difficult for him to play, unless they played it near the end of their set after he had had a chance to warm up during a moment.
"When we used to come out and start with that, in the 90s, like with 'Rust in Peace' or something like that, I think we started with that back then, and that's was, like, 'Oh my God. That's a fucking killer dating that one. You were kinda waiting for the little break where Marty [Friedman] does the flamenco thing, then you can say "Ah" and get rid of everything. Because if you tense up, you grab Popeye's arm," he recalled.
Ellefson further added that songs such as "My Last Words" aren't as difficult because they have a pentatonic pattern.
"So sometimes the things that you think are more difficult aren't and some of the more notorious complexities would be 'Tornado [of Souls]', because of the downpicking on 'Tornado', could be one thing. And I would change it sometimes depending on who the drummer was," he said.
"When Nick [Menza] was in the band, he was always pushing everything. Everything was always at the forefront of the beat, so you hang on to life. "Come on – take it off a bit, man. So sometimes the drummer made all the difference."
Watch the full discussion below.
Ellefson co-founded Megadeth and played bass in the band from 1983 to 2002 and then again from 2010 to 2021. In May last year Megadeth announced they were parting ways with Ellefson after they were embroiled in a scandal sex online. Now he's focused on his new band The Lucid, who released their debut album several months after leaving Megadeth.
David Ellefson names the hardest Megadeth songs to play on bass
Top 66 Hard Rock + Metal Bass Players of All Time
Check Out Loudwire's Picks For The 66 Best Hard Rock + Metal Bass Players Of All Time