Conductor's sacred music debut with Newbury Chamber Choir spans 400 years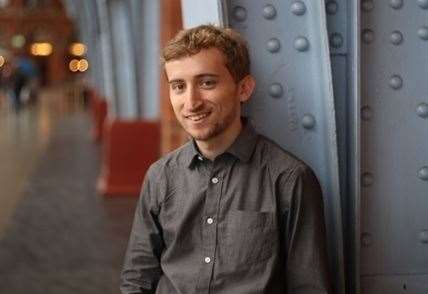 The Newbury Chamber Choir are delighted to give their first concert under new Music Director Ben de Souza, who joined the choir in January this year.
Ben is a conductor, accordionist and singer and is the founding director of Clare Hall Choir, Cambridge. He is Music Director of the Farnham & Bourne Choral Society and the Reading Lunchtime Choir, and is a regular conductor and singer for choirs in southern England.
Ben completed his undergraduate studies at the Royal Academy of Music as a classical accordionist, studying with Owen Murray, and continues to have an active accordion career across England as a recitalist and teacher.
For his first concert with the Chamber Choir, Ben chose to travel over 400 years, from the Italian Renaissance to today's contrasting music for Lent and Holy Week by three well-known composers, Palestrina, Lotti and Gabriel Jackson.
The Newbury Chamber Choir's Sacred Music for Eastertide concert will take place on Saturday 9th April at St John's Church in Newbury at 7.30pm. Go there and listen to this amazing music in the beautiful spiritual atmosphere of St. John's Church. Tickets £15, under 18s free, online at newburychamberchoir.org or onsite.
---
---