Church Activities Talking in Pairs | News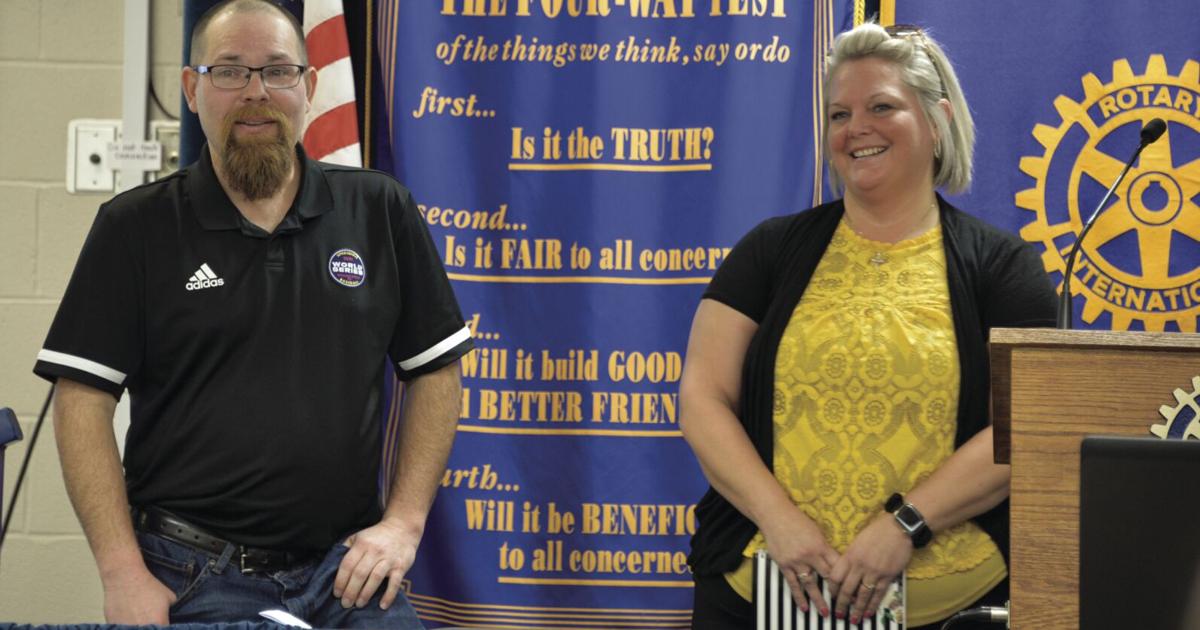 There are many hardships to overcome when it comes to being a part of youth ministry, but Don Renninger and Jessica Skinner are trying to make it work at Wayne Street United Methodist Church.
The two have worked hard to connect with the youth of St. Marys in every way possible, with Renninger serving as the youth minister and Skinner as the director of children's discipleship. Both have had a lot of experience with children, and while they've had success since coming here, that doesn't mean they haven't encountered particular challenges, which they explained to Rotarians in St. Marys Wednesday.
"I'm new here so I'm still getting to know this community a bit and some things about this city are different," Renninger said of his experiences so far. He has been working at the church since July 2021, having so far integrated a model with the community. "From a ministry standpoint, in terms of students, most of the students in this city are either non-clergy or non-clergy."
Renninger enjoys working with children, but it has become apparent to him that most of the children who attend are usually not children who attend church regularly. Although he has worked with children for a number of years, it has become apparent to him that these children were probably not raised within the church like others he has worked with.
To read the full story, pick up a print copy of Thursday's edition of The Evening Leader.