Christmas Open House to Bring Holiday Shopping and Activities to Downtown Corbin on Sunday | New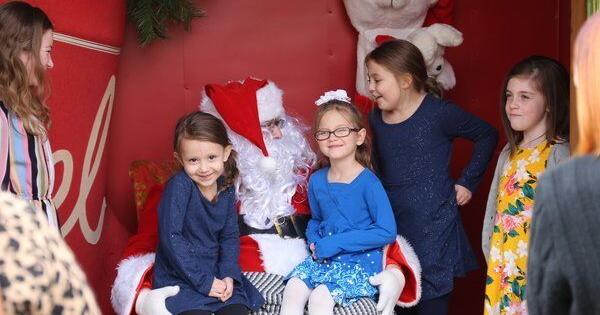 CORBIN – The Christmas Open House, an annual tradition in Corbin to kick off the holiday shopping season, is scheduled for Sunday on Main Street.
The Christmas Open House is a special day for shoppers to support small businesses and local businesses as well as an opportunity to get into the holiday spirit.
The event will take place from 1 p.m. to 5 p.m. and will feature activities at Nibroc Park for children.
"The biggest attraction is that Santa Claus is from the North Pole," said Corbin Town Center Manager Maggy Monhollen. "This year he will have a gift for every child who comes to see him."
Santa's Mailbox located in Nibroc Park will also be open and remain open throughout the holiday season for children to write to Santa.
During the Christmas Open House, holiday-related arts and crafts will be available at the park.
The First Baptist Church will be offering free hot chocolate.
The Cumberland Valley National Bank will serve Christmas cupcakes.
Baptist Health will also be on hand with a goodie.
Free train rides will be provided by Hillview Stables.
There will also be inflatable structures.
"It's our first Christmas celebration," Monhollen said.
Downtown merchants will be opening during the event and many will also be offering promotions.
According to the American Independent Business Alliance (AIBA), when you shop locally, around 48% of the cost of your purchase goes back into the local economy.
The new business in downtown Corbin will have its grand opening. Enchanted Boutique, located at Caboose's former location, 107 N. Main St., will open from 11 a.m. to 7 p.m.
"I love seeing the kids and their excitement seeing Santa Claus," Monhollen said of the Christmas Open House. "It's an event that brings the community together in celebration."