Choir to present the cantata |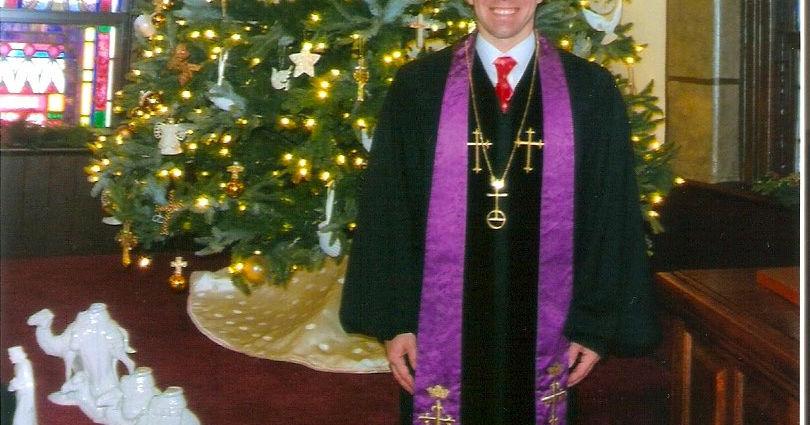 The Adult Choir of the Evangelical and Reformed United Church of Christ St. John's, 144 W. John St., Bedford, will present their annual Christmas cantata, "Christmas All Year Long," on Sunday, December 19 at 10:30 am and 7 p.m.
COVID has barred the choir from performing two Easter cantatas and last year's Christmas cantata, and the musical, written especially for hope and joy, projects feelings of St. John's, according to a press release from the church.
Under the direction of Ruth Miller, the choir will open with "All Year Long," followed by "Why Can't It Be Christmas All Year Long," featuring soloist Susan Koontz.
"The Time for Celebration" features Christmas favorites such as "O Come, All Ye Faithful", "God Rest Ye Merry, Gentlemen" and The First Noel.
"Come and love it! Is an invitation to proclaim the good news of the birth of Christ, followed by "Love Came Gently", recounting in music the birth of Jesus Christ. "Offering" (Christmas offering "with" Your name "reflects the giving of gifts.
Doug Miller is the featured soloist on the traditional spiritual "Amen" with a choir, followed by "I Heard the Bells on Christmas Day".
The year-round Christmas finale features "Celebration Time," "O Come, All Ye Faithful" and "All Year Long" with members of the men's section ringing bells to proclaim "Glory to God in the Most High, Peace on Earth. "
Narration for this year's performance is provided by Jack and Jessica Pencil. The sound technician is Doris Stiffler.
The choir members are Susie Barton, Heather Cornell, Linda Fritz, Susan Koontz, Rose Livengood, Sally Seifert, Judy Williams, Lindsay Miller, Patty Valentine, Margie Burkey, Cindy Dibert, Debbie Johnson, Linda Lyon, Tonya Miller, Vicki Oster , Jeannie Plummer, Ruth Williams, Connor Cornell, Doug Miller, Bill Stiffler, Bob Dibert, Larry Johnson, Pastor Brady Plummer and Steve Stroup.
This special Christmas event is open to the public.