Chit Chat Corner: Songs in the heart | Lifestyles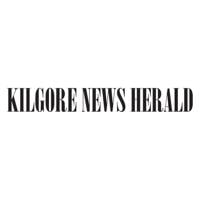 Keep a song in your heart and it will keep you open to God's blessings, according to Randy "Rooster" Luman. He should know this because he has been surrounded by songs, music and had a straight line with the best artists in the field of all genres throughout his life.
Randy was born in 1965. His parents were Dessie Jackson and Parker Ray Luman, and they moved to Amarillo and then to the Longview / Kilgore area. Her grandparents lived in and around Center and Kirbyville.
"My whole family loved music," Randy said. "When I was in third grade, my dad would take me to the armory and put me on a little stage and blackmail me. He was like, 'You're gonna be the next Bob Luman and Johnny Cash.' Can you imagine singing on stage while being in third grade?
"What I worked the hardest was trying to be as good as my dad and what I really wanted to do was just be myself. His voice was better than anyone. who else on my mind. He even went away for a while and lived in Nashville trying to be heard. On his return he said there were hungry musicians on every corner trying to do the same.
Did I mention Bob Luman? For those who don't know, Bob attended Kilgore High School and formed his own group. He rose through the ranks of the country music charts. When he died on December 27, 1978 at the age of 41, Johnny Cash sang at his funeral.
Bob was Randy's third cousin. So when Randy tells you that he has a vast knowledge of the music industry and that he was influenced by some of the legends like Joe Cocker, Johnny Cash, and Willie Nelson, you know he puts it like this. 'It is.
Randy said, "My dad used to sell cigarettes and candy at gas stations and places around the area, and I remember Bob stopping every now and then when he was nearby. Dad would like to take her to a place where there is entertainment, but Bob would say, even though I like it, I'm involved in music all day, from the moment I wake up until the moment I go to bed. . I would have preferred to take the time to sell cigarettes or candy for a change.
Randy has tremendous love for his mother and has seen her go through trials that others didn't know she was facing. She was a waitress and even wore "Hey You!" on his badge and was earning 15 to 20 cents an hour in the late 1950s.
After graduation, Randy joined the US Navy. He said: "I was on the USS Constellation and I loved it. There is nothing quite like being at sea and the freedom you can experience looking at the ocean.
Two years ago Randy retired from CSI in Kilgore, and since then he has focused on the many songs he has written over the years and working with those who are truly dedicated to learning to play. music.
Randy and his sister inherited scoliosis from his father. It is a progressive disease of the spinal cord affecting the spine, joints and internal organs.
"The only thing I have left is my voice," Randy said. "And I want to give back all I can. I feel like everything I've done is taken and I'm trying to give forward. I want to invest the time I have left with abused children and women, and I want to honor the people who love music as much as I do. Music touches the heart and once your heart is open you are vulnerable to whatever God has in store for you. Consider how many seasons you have in your life. How many springs will you have in your life? HE will bless you beyond your imagination as HE has certainly blessed me.
His goal is to teach through his music the best he can. Randy is currently learning to play the harmonica, which will be an easier approach using his mouth and breath than handling other instruments. He does not charge to teach. He said, "It's not what you earn; that's what you learn. He is known to give a guitar to a child dedicated to learning.
Randy tends to see more good in others than in himself and is unaware of the many hearts he has already touched within our community. He has been accused of caring too much about him by former classmates. Nonetheless, he is determined to keep his heart open to God and accomplish the goal he believes he is meant to accomplish.
God willing, he would eventually like to get closer to the ocean, so that he could feel the freedom of the wind and the waters and let the warmer climate ease his pain by always keeping a song in his heart.
IT WAS a week of thanksgiving. I would like to thank Pastor Riley Pippin (and his wife Deborah), who reminded us through one of his recent sermons based on Ephesians 1: 11-12 that we are all predestinated according to the design of the One who works all things according to the advice of his own free will. This predestined word stuck in my mind and made me smile through conversations throughout the week.
MARK YOUR CALENDARS – the Kilgore Public Library will be hosting a Christmas Open House on Friday, December 3 at 6 p.m. If you've never been to this open house, it sets the tone for the rest of the season.
The Forest Home Driving Christmas Nativity Scene in the Woods is scheduled from December 9 to 11 from 6 to 9 p.m. This event attracts over 3,000 visitors a year, and you don't have to leave your car! Forest Home Baptist Church is located at 15746 CR 173 North, Kilgore (off the loop between Stone Road and Dudley Road.
A Christmas ringer featuring local churches, including First Presbyterian, First Baptist Kilgore, Forest Home Baptist and St. Luke's United Methodist Church, will take place at noon on December 11 in front of the Crim Theater.
There is more to come and can be found in the Kilgore News Herald.
May his love and laughter fill your hearts and homes throughout the week. In the meantime, you can reach us at chitchatlinda@aol.com or (903) 984-2593.
May his love and laughter fill your hearts and homes throughout the week. In the meantime, you can reach us at chitchatlinda@aol.com or (903) 984-2593.