China could teach Taiwan lessons on war in Ukraine: Japanese lawmaker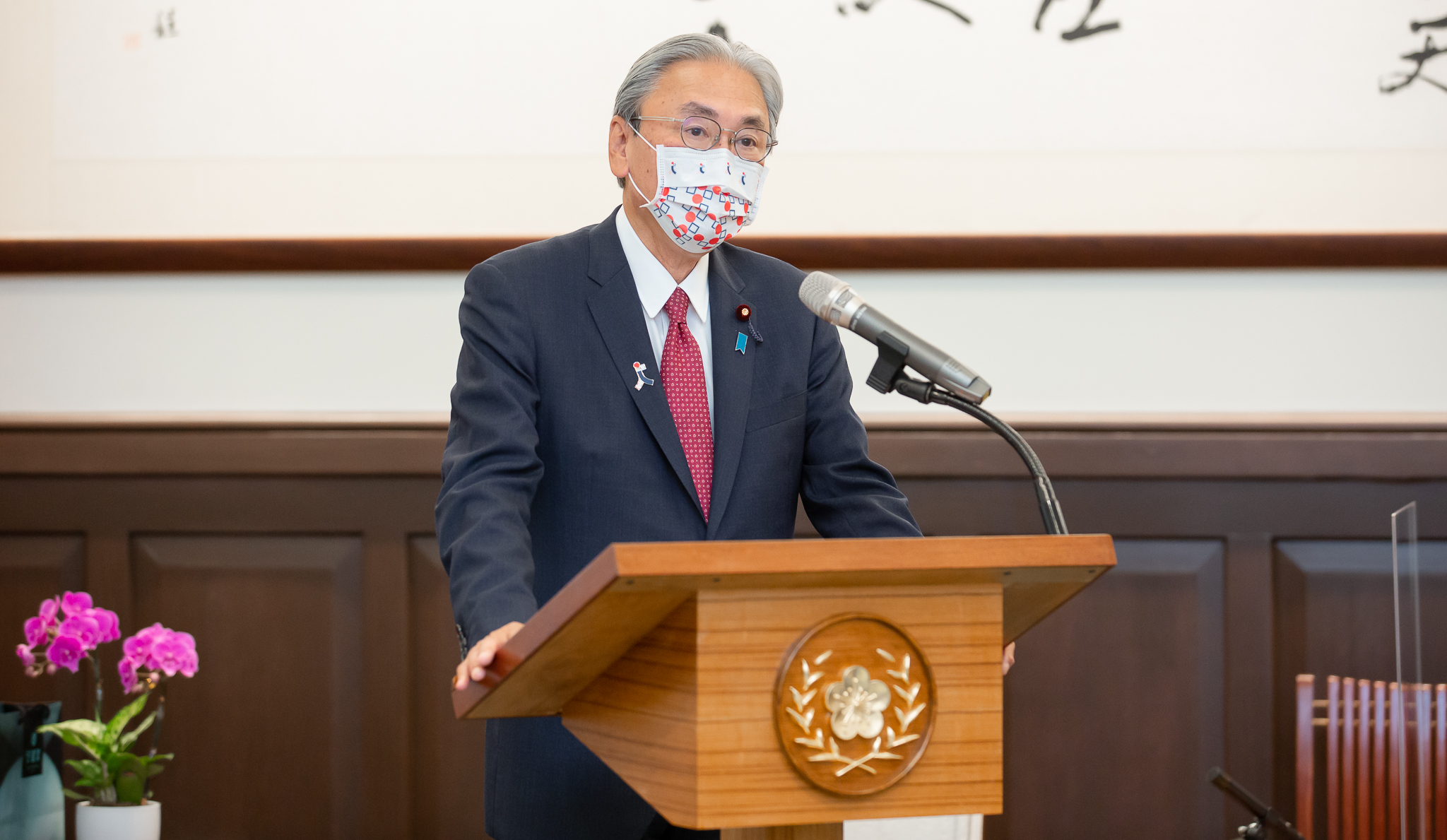 Chinese leaders are "calmly analyzing" Russia's invasion of Ukraine in search of lessons for future scenarios involving Taiwan or Japan, a Japanese lawmaker said Wednesday.
Keiji Furuya, who led a delegation to Taipei this week, concluded his three-day visit after meetings with senior Taiwanese leaders, including President Tsai Ing-wen. Furuya, 69, chairs a bipartisan parliamentary group that oversees bilateral relations in the absence of formal diplomatic relations between Tokyo and Taipei.
In public remarks he made alongside Taiwanese parliament speaker You Si-kun, Furuya cited Abe Shinzo, the late Japanese prime minister, who in the months before his death had linked stability in the Taiwan Strait to Japan's own security.
"An emergency in Taiwan is a Japanese emergency, and therefore an emergency for the Japanese-American alliance," Abe said in November 2021. "Leaders in Beijing, President Xi Jinping in particular, must not disregard this understanding. "
Furuya, who described himself as a close friend of the Abe family, said, "I believe that 100% is the common understanding of Taiwan, the United States and other like-minded countries."
China was "calmly analyzing" the course of the Russian-Ukrainian war, the lawmaker said.
"He may have the ambition to apply those lessons in the Taiwan Strait or in Okinawa," Furuya said through an interpreter. "And so I want to emphasize that like-minded countries that share universal values ​​should strengthen their cooperation."
The island of Okinawa, part of a chain of islands in the western Pacific that includes Japan's westernmost territory, is home to about three-quarters of the 50,000 US troops stationed in Japan. If the United States were to intervene in a Chinese attack on Taiwan, its Japan-based forces would most likely spearhead the defense and could become military targets for Beijing.
Analysts say one of the obvious lessons China could learn from Russia's protracted war in Ukraine is the need to strike quickly and decisively, to prevent the target and its allies from mounting a defense.
The likelihood of Japan being embroiled in a future Taiwan Strait crisis, if only through proximity, has spurred repeated calls from Tokyo to Beijing not to alter the region's status quo. Furuya, meanwhile, described the Japan-Taiwan relationship as one of "true friends in adversity."
His event with You followed a Monday meeting with Taiwanese Prime Minister Su Tseng-chang. The two Taiwanese officials were sanctioned by the Chinese government in November.
In remarks to Tsai on Tuesday, Furuya, a member of Japan's ruling Liberal Democratic Party, praised the Taiwanese president's "calm and cautious" response to ongoing military exercises around the island in recent weeks.
"Russia's invasion of Ukraine is no different from China's use of the recent visit of the Speaker of the United States House of Representatives to Taiwan as a pretext to fire missiles into the economic zone. exclusive to Japan," Furuya said, according to a reading from Tsai's office. "These military threats are absolutely unacceptable to the people of Taiwan and Japan."
Beijing, which claims Taiwan as its own, criticized Furuya for his visit and also blamed Tokyo for allowing "political manipulation", China's Foreign Ministry said in a statement on Tuesday, saying Japanese lawmakers had ignored by multiple diplomatic protests.
China and Japan have quietly attempted to stabilize relations this year as the countries celebrate half a century of formal diplomatic relations.