Charleston Boat Show will feature more boats, more activities, more people | Boating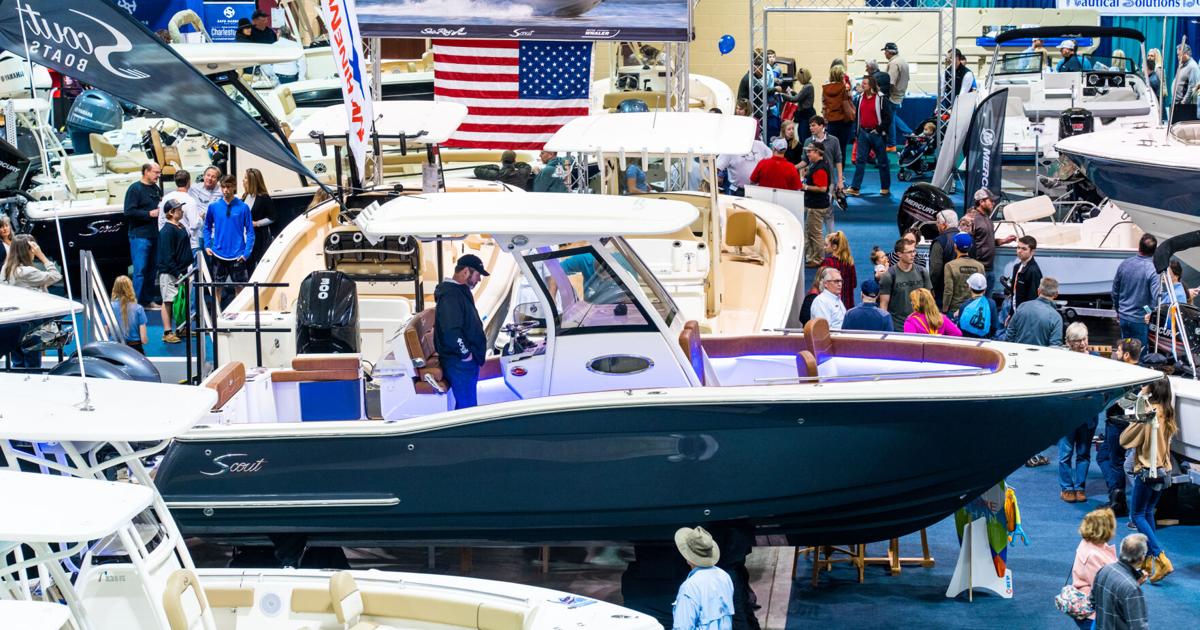 Thousands of boating enthusiasts are expected to show up to ogle, and possibly buy, the latest offerings from marine product makers at the 42nd annual Charleston Boat Show next weekend.
The show will take place January 28-30 at the Charleston Area Convention Center.
This year's show will be in stark contrast to the 2021 show which, due to the COVID pandemic, was staged as a retail venue without any of the extra activities that make the boat show a family affair. There were no fishing seminars, no children's events, no waterskiing Twiggy the squirrel.
"We have more dealers than ever before. I feel like a lot more people are getting into this market and opening businesses related to the marine industry. We have full dealer participation," said Jacqui McGuinness, President of JBM & Associates. , which operates the show for the Tri-County Marine Trade Association.
Exhibit hours are noon to 6 p.m. Friday; 10am-6pm Saturday; and 11 a.m. to 5 p.m. on Sunday. Tickets must be purchased online at thecharlestonboatshow.com. Admission is $12 for adults, $8 for military and seniors (65+), and $5 for children (4-12). There is also a two-day pass for adults that sells for $20. Parking is free in the new parking garage at the Charleston Area Convention Center as well as lots A, B and C.
When the boat show started 42 years ago, it was hosted by a handful of local boat dealers displaying their sailing lines in a now defunct shopping mall. It has grown into a major event with over 100 vendors, including 17 boat dealers representing dozens of boat lines.
McGuinness said about 60% of the show takes place outdoors due to the growth of the event. This year they will also use the first level of the parking lot for vendors.
Many of this year's seminars will focus on boating safety and fishing.
MarineMax Women on Water classes will be held from 2-3pm on Friday and Saturday. Captains Michael Waller, Jennifer McQuilken, Tanya Dowdy, Tim Vinneau, Dave Kowert, Robert Meeker and Billy Lynes will be teaching classes on various aspects of boating safety. Captain Mike Able will be giving seminars on using artificial lures and targeting tarpon in South Carolina. A full list of seminars and times is available on the boat show website.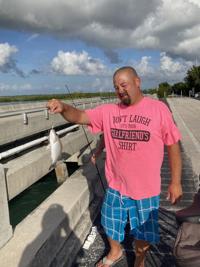 One of the featured speakers is Captain Don Dingman, host of the TV show "Hook the Future," who will host seminars for kids Saturday at noon and 2 p.m. and Sunday at 1 p.m. and 3 p.m. at the end of each clinic to ask questions and clinic attendees will receive a free personalized Hook the Future/Carolina Skiff rod and reel.
"I believe boating has become more important everywhere than ever before," said McGuinness, who runs four other events.
Now let's hope for good weather so that dealers, sellers and customers can enjoy an exceptional boat show.
Wahoo SC-Series
The Captains Meeting for the 2022 South Carolina Wahoo Series (scwahooseries.com) will be held from 1-4 p.m. on January 29 at Skull Creek Dockside Restaurant, located at 1 Hudson Road, Hilton Head Island. The fishing days for the tournament are from February 11 to April 17, with the awards ceremony on April 23.
Entrants can fish for three days, weighing one fish each day, with their two heaviest fish counting towards the overall grand prize. First place will pay $40,000.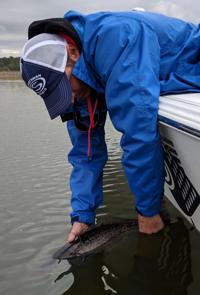 Last year's tournament attracted 180 teams and was won by Mas Pescado, a 42-foot Freeman owned and operated by Freeman Boatworks founder Billy Freeman of Mount Pleasant. Mas Pescado's two wahoos weighed 164.8 pounds, topped with an 84.8-pound catch. Including optional tournament tiers, Mas Pescado pocketed $72,000.
Reel Happy, managed by Mark Huggins of Aynor, finished sixth overall at 129.4 pounds but took home $38,000 for catching the biggest wahoo of the tournament at 98.2 pounds.
SALTT fishing seminars
The Student Angler League Tournament Trail (salttfishing.com) holds monthly fishing seminars on the second Tuesday of each month from 6-7 p.m. at Harvest Church, located at 3552 Old Kings Highway, Murrells Inlet. Speakers include charter boat captains and local fishing experts.
SALTT will also be hosting a bass fishing seminar from 9 a.m. to 12:30 p.m. on February 19 at J&K Outdoors, located at 1301 Highway 501 East Street in Conway. The seminar is limited to 50 participants and pre-registration is encouraged. Tickets are $11 and each student angler receives a $10 store coupon. Reservations can be made at salttfishing.com/seminar-bass.html.
SALTT is a training ground for students in grades 1-12 interested in competitive fishing for rockfish or largemouth bass. Three fall tournaments and three spring tournaments are scheduled at Carroll Campbell Boat Landing in Georgetown. SALTT also hosts the annual Brody Bates Youth Redfish Open Scholarship Tournament to be held April 2 this year at Buck Hall Landing in McClellanville.
American yacht club
America's Boating Club Charleston will be holding boating safety classes February 12 and March 12 at 1376 Orange Grove Road, Charleston. Classes start at 9 a.m. and end around 4 p.m. Successful participants are awarded the SC Department of Natural Resources Boater Education Card. Cost is $25 for adults and youth 12-18 are free. Call 843-312-2876 or email lynes@tds.net.