Carl Hoover: 52 Weeks, 54 Books, Lessons Learned in 2021 | Books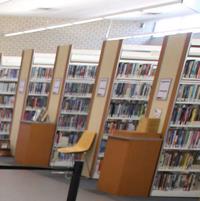 I have enough trouble completing a daily to-do list, let alone the challenge of setting a New Years goal, but a friend's mention of a goal of reading 50 books per year last year m intrigued enough to try it.
I am an avid reader. I love reading. The stack of books by my bed and the book shelves in what was once a girl's room bear witness to this. My father believed that a lot could be said about a community by the bookstores it supported, and my mental geography of places traveled identifies notable bookstores.
When Baylor University journalism professor and former Tribune-Herald reporter Kevin Tankersley mentioned that he sometimes set a goal of £ 50 per year, I thought it might be doable. I was browsing three or four books a month, so 50 seemed like the kind of New Years goal I could hit: achievable and with the promise of, well, a few good books in the process.
And I did it: 54 pounds in 52 weeks. In fact, 54 in 49 weeks as I slacked off when I hit number 50 – "1984" by George Orwell, which I last read in high school – before Thanksgiving.
The vast majority of these books were about history, science and, for lack of a better definition, topical. Four were novels and two of them were by Larry McMurtry.