Cantata RW performed by choir members from 4 churches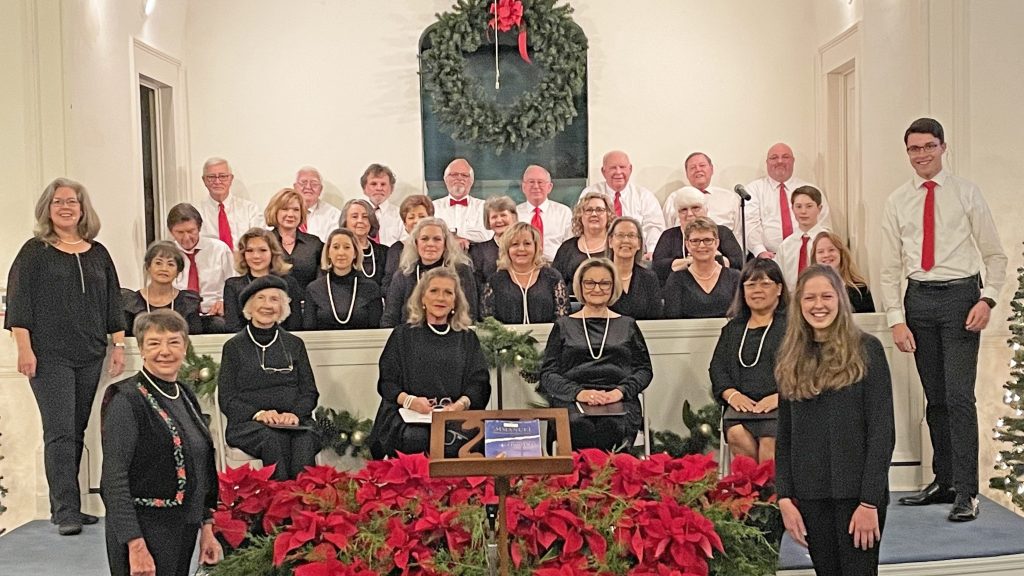 RIDGEWAY – Thirty members of the First Baptist Church of Ridgeway Community Choir, First Baptist Winnsboro, Aimwell Presbyterian (Ridgeway) and First United Methodist of Winnsboro performed the Annual Cantata – Emmanuel: Celebrating Heaven's Child on Thursday, December 9 and again on Sunday, December 12.
After each evening presentation, a reception was held for the community in the communion hall of the church.
A total supply of $ 702 was raised on both nights for the Fairfield Food Bank. Columbia Food Bank will match this offer by six times the amount of the offer.
The twinning of the cantata and the community choir was the vision of Mary Gail Douglas.
"Ridgeway's First Baptist Church hasn't had a cantata for several years," Douglas noted. "I knew some churches didn't have Christmas programs this year due to the pandemic so I thought we could maybe get around 5-6 people from other churches to help us run one. . "
Her vision grew exponentially each week as the news spread and those she invited, invited more.
"We had over 100 people in attendance every night," said Douglas. "Our goal was not so much to play a cantata, but to share a message of hope and the incredible love of God with our community at Christmas.
This is something we talked about at every practice for 8 weeks. Many have told us that the music does just that.
The cantata's conductor was Louise Ruff, and Douglas served as music director and pianist. Susan Wilson was also a pianist and the narrators were Doug and Dede Ruff.
The choir performed O Come All Ye Faithful, Hark! The herald angels sing, O small town of Bethlehem and Silent Night, Holy Night.
Soloist Vicki Maass sang Heaven's Child and Louise Ruff sang Mary, Did You Know.