Candlelight Concerts features songs from England and Ireland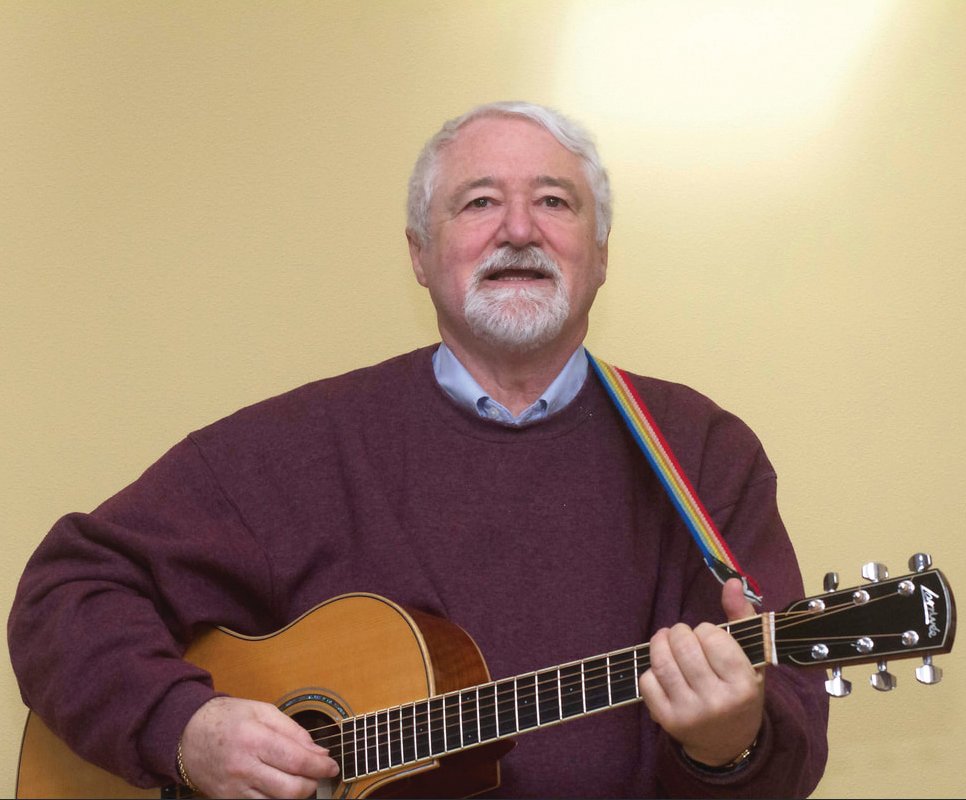 The Trinity United Methodist Candlelight Concerts will host local singer Chris Gilbert for a performance on Thursday, November 17 at Trinity United Methodist Church.
The concert, a set without intermission, begins at 7 p.m. It will be presented in person and online, with a simulcast on KPTZ FM.
Gilbert's repertoire contains an eclectic mix of traditional and contemporary folksongs from all over the British Isles, but for this gig he will focus on folksongs from England and Ireland. He sings soft ballads, dramatic songs, upbeat drinking songs, maritime songs, roaring chants and more.
He was born in the East End of London and often lets his Cockney accent shine through. He cut his "folk teeth" in the traditional English pursuit of Morris Dancing and learned to sing folk songs the hard way – in front of tough, tough British pub audiences.
Gilbert spent his professional career in healthcare software engineering in the UK and USA and has now returned to his passions as an artist, singer and storyteller dividing his time between Port Townsend and Gloucestershire, England .
He has performed at many venues in the Puget Sound area including the Wooden Boat Festival, Port Gamble Maritime Festival, Port Angeles Maritime Festival, and Northwest Folklife. He was the frontman of the Irish band Happenstance, part of the duo Gilbert and McHagar, and a member of the slum band called Nelson's Blood. Happenstance and Nelson's Blood have performed at previous Candlelight concerts.
Gilbert will be joined by Hap Smith on bass.
Smith has played in many popular bands and was a founding member of Happenstance.
Admission to candlelight concerts is free, with a suggested donation of $10 per person.
The performance will also be streamed live at trinityumcpt.org, which has a link to the online candlelight concerts and ways to donate.
Half of the proceeds from this concert will be donated to the National Alliance on Mental Illness, an organization whose mission is to enable families and people living with mental illness to better understand and cope with the particular challenges posed by this type of illness. Learn more about NAMI at namijeffcowa.org.
Trinity United Methodist Church is located at 609 Taylor Street across from the Community Center in the city center.
Participants should plan to arrive early; doors will open at 6:30 a.m. Masks will be required for in-person attendees.