By popular demand: adult choir camp | New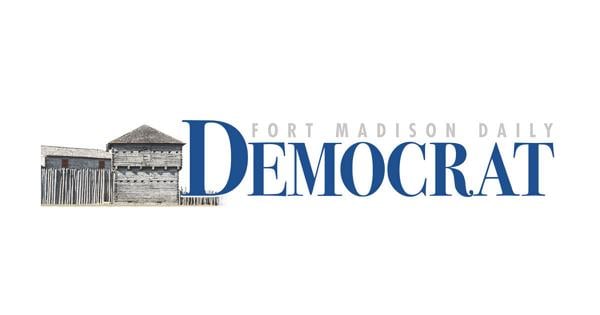 Tri-State Show Choir Camp leaders heard people sing for an adult choir camp.
This is the first year of the Tri-State Show Choir camp.
Taylor Stoddard, a music teacher at Fort Madison High School, one of the organizers and instructors, along with Anne Chapman and Jason Woodley, said there had been discussions about the possibility of hosting a choir camp for a few years. .
"Our program is growing and getting better and better and Keokuk's is the same way and everyone's things are getting better, we wanted to give our kids an opportunity this summer to work together, like collaborating with different schools," he said. "So we have kids from Fort Madison, Holy Trinity, Burlington, we have a few from Mt. Pleasant and Keokuk and surrounding communities as well."
The children's camp, which will also feature guest clinician Allen Chapman, will rehearse at Union Presbyterian Church, 719 Ave. F, Fort Madison. Students will learn three songs, receive a t-shirt, participate in breakout sessions with professional artists, and perform at 6:30 p.m. on Friday, June 24.
There was a lot of buzz online from adults who also wanted to attend the choir camp.
"When we posted it (the ad) online, we probably had 200 to 300 comments on one of the posts from adults saying 'we wish we could do it,'" Stoddard said, "we were so like 'well, I guess we could do that too.
Adults will also perform at least two songs, Stoddard said, and rehearse from 6 p.m. to 8:30 p.m. June 21-23. They will also perform on June 24.
Stoddard said Thursday afternoon there were about 35 people in each camp, 70 in total.
"It's a lot more people than we thought we'd have for the first year," he said. "We knew it would be something that would grow in the next two years. But actually, for the first year, we had a pretty good turnout.
Stoddard said he felt there was a lot of love for the show choir and former manager Allen Chapman.
"He is going to come and do a clinic with the two groups. Ann is his daughter, who does the choreography," he said. "It's choreographed for us every year, I've been at Fort Madison for five years. And I just think they have a strong following and it's just a strong tradition in this community.
Technically, Stoddard said, registration closed on Friday, but singers would not be turned away.
"The only thing is if someone shows up at the door," he said, "they might not get a t-shirt because we order them in advance."
The cost of the kids camp is $75 per participant; adult camp is $40. Stoddard said the money can be brought in on the first day of camp.
"Next year we will work to try to set up an electronic payment system," he said. "We didn't know this year. It's a new experience for us.