Bridge Street LIVE! add more activities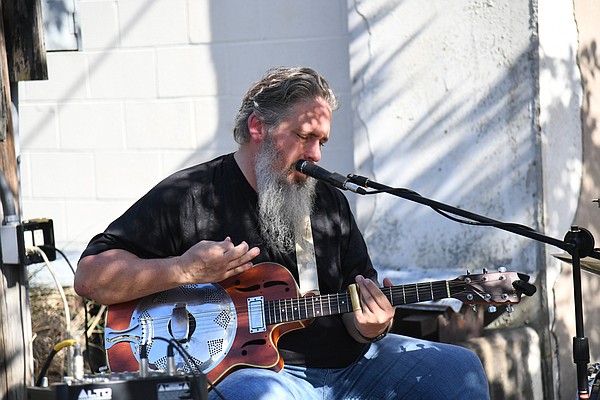 Visit Hot Springs is adding more activities to its Bridge Street LIVE! series returning next month, with additional artists, guest DJs from local celebrities, and more arts and crafts and food options.
The second annual Bridge Street LIVE! free public concert series begins June 2 in the Bridge Street Live Entertainment District in downtown Hot Springs.
Block-party style events will take place every Thursday in June.
"We have a whole menu of additional entertainment planned to go along with the free concerts that highlight the Bridge Street LIVE! series in June," Visit Hot Springs Marketing Director Bill Solleder said in a press release.
"Everything is family-friendly and designed to provide free entertainment for families in Hot Springs," he said.
The concert lineup includes The Party Jammers on June 2; Dikki Du & the Zydeco Crew on June 9; country band Texas Hill with special guest Anna Brazeal on June 16; Top 40 group The Big Dam Horns on June 23; and DJ Kramer, DJ Abnormal and DJ Terence on June 30.
Solleder said that in addition to the five concerts, this year's lineup will include the following:
• More arts, crafts, retail and food vendors.
• More entertainers, including shows from Arkansas Circus Arts, a Big Poppa Bubble show and Hula Hooping demonstrations with Bethannie.
• Celebrity guest DJs including DJ Mayor, Hot Springs Mayor Pat McCabe; DJ Whataburger, Gary Troutman, President and CEO of the Greater Hot Springs Chamber of Commerce; DJ Ro-Z-Roze, Rose Schweikhart, owner of Superior Bathhouse Brewery; and DJ Jackie, Jackie Arrison, vice president of development at Levi's Hospital.
Hot Springs' own DJ Courier will spin and assist celebrity DJs.
Each evening's activities will begin at 5 p.m. and end at 10 p.m., Solleder said.
All ages are welcome to come and enjoy the evening, but alcoholic beverages will be restricted to adults 21 or older, the statement said.
Bridge Street LIVE! Events will be limited to an area immediately surrounding Bridge Street which does not include the west side of Central Avenue. For Bridge Street LIVE! concerts, the Hill Wheatley Plaza portion of the neighborhood and the Malvern Avenue area from Convention Boulevard to Church Street will not be used.
Bridge Street LIVE! shirts and hats will be available for purchase in the vendor area. Other vendors include artists, artisans and other local businesses.
Fans are welcome to bring their own folding chairs, but no coolers will be allowed. Dogs must be kept on a lead, the statement said.