Boys choir a big draw in Olean | Archives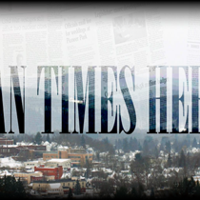 OLEAN ã The Vienna Choir Boys performed to a packed house on Friday at St. Mary of the Angels Church.
With more than 750 tickets sold for the show, event organizers said they could have sold double that if the band had been accommodated in a larger venue.
Organizers and spectators praised the choir, made up of 24 young boys.
"It's world class," Fr. Gregory Dobson, pastor of St. Mary of the Angels said. "These young men have incredible discipline. They are the next generation of opera singers.
The group performed a variety of Christmas carols as well as spiritual music from around the world and Austrian folk songs, according to the program notes.
ßThe music was really inspiring at this time of year, to Fr. Dobson said.
Friends of Good Music president Nancy Consedine said the choir had incredibly beautiful voices.
Friends of Good Music board member Sylvia Lynch said the performance was "wonderful" and "well worth the wait".
Friday's performance had been postponed to an earlier date.
"They're such a talented bunch," Ms. Lynch said.
Bernard ßBuzzyà Stoecklein, of Pittsburgh, Pa., and trustee of St. Bonaventure, said the performance couldn't have been better.
Another participant, Bob Danius, said he was thrilled with the energy of the performance. The conductor was masterful in bringing out the talent of the boys.
Mr Danius' wife, Kim, said she was amazed at the many languages ​​the boys sing.
"It was definitely worth the wait, even in this weather," she said.
Nancy Hefti, vice president of Friends of Good Music, said the boys presented "pure sound" and their voices had an "incredible range".
The Vienna Choir Boys have been around since 1498, when they were founded by Roman Emperor Maximilian I.
Many famous composers have been associated with the group over the years.
The boys are part of a larger 100-member choir, which splits into smaller groups on tours. According to the program, the Vienna Choir Boys are widely regarded as the most important boys' choir in the world.