Beverly Shubert, enjoyed the outdoor activities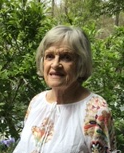 Beverly Shubert, 82, of Ocean View died in her sleep on Sunday, December 12, 2021, at her home. She was born April 29, 1939 in Sedalia, Missouri, daughter of the late John Morris and the late Esther Morris.
Beverly was a devoted wife, mother and grandmother. She was dedicated to serving others, including her community of Savannahs Landing and her church, St. Martha's Episcopal Church. She held several positions on the committee and was head of the Altars Guild. She enjoyed many outdoor activities including walking, pickleball, and time at the beach. Most of all, she loved spending time with friends and family, including neighborhood happy hours, family game nights, and holiday celebrations.
Beverly is survived by her loving husband of 60 years, Jack Shubert; their two children, Stephanie Compton and her husband Eric, and Sarah McMullen and her husband Joe; and three grandchildren, Evan Compton, Colin Compton and Kyle McMullen. She is also survived by her brother John Morris.
A memorial service will be held at 1 p.m. on Monday, December 27 at St. Martha's Episcopal Church in Bethany Beach. In lieu of flowers, the family suggests commemorative contributions to Delaware Hospice, 100 Patriots Way, Milford, DE 19963.
Online condolences can be sent by visiting melsonfuneralservices.com.