Algoma Festival Choir rises again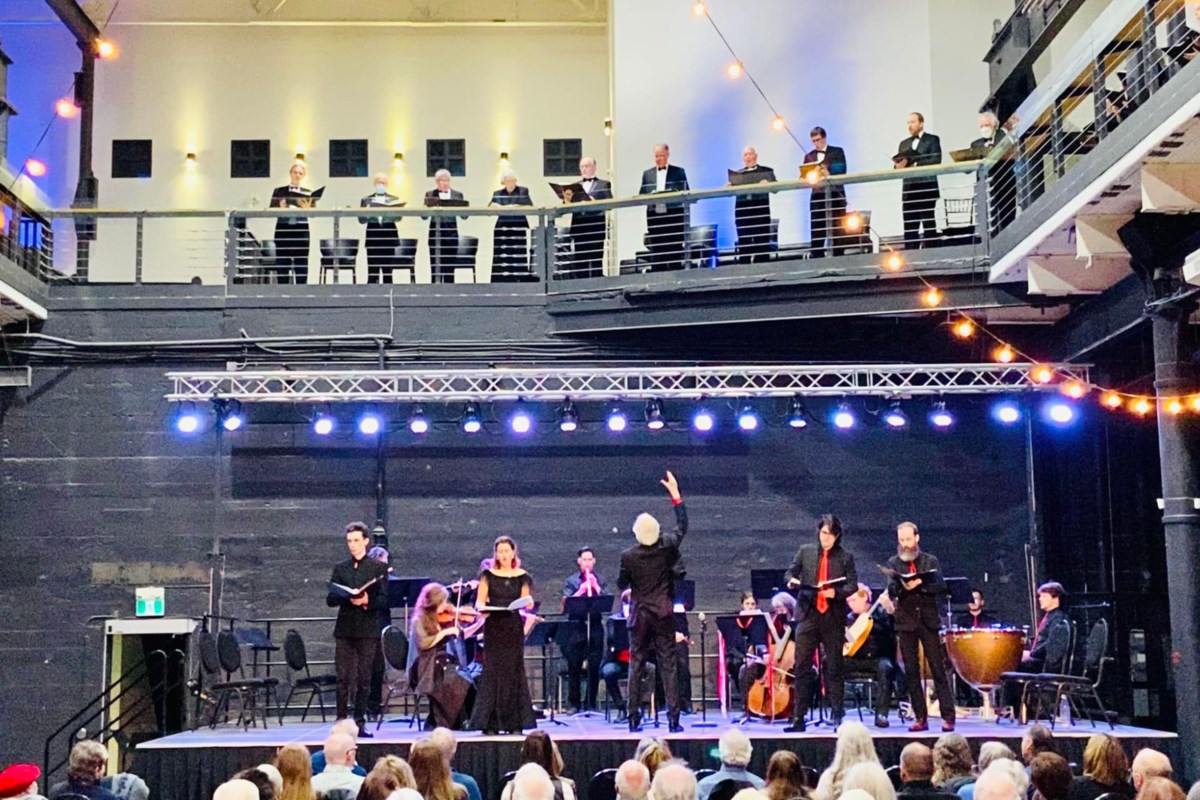 The choir will hold its first spring performance since the start of the pandemic at The Machine Shop on May 6
Members of the Algoma Festival Choir are eagerly awaiting their first full performance as a group since the pandemic began.
The choir will present a 60-minute show entitled We raise – a collection of songs welcoming spring and marking its return to live performances after two years of confinement and COVID restrictions – at 7:30 p.m., Friday, May 6 at The Machine Shop.
"We raise is a Rankin family song. We did a Canadian music concert a few years ago at The Machine Shop and it seemed like a really good way to start again, since we're on our way up," said Stephen Mallinger, Music Director of the Algoma Festival Choir. .
The performance comes after some choir members sang two songs with Whim set and Ensemble Vocal Arts-Quebec April 3 at The Machine Shop.
"It was our first performance since the Christmas concert in December 2019 at the Bushplane Museum…it was a lot of fun, this concert that we did with the group from Montreal, and everyone is really happy to be able to sing at new and go out and do something social and creative," Mallinger said.
The choir had about 50 members before the pandemic, now at 35 and regrouping.
"I would like it to go back to 50 members. Right now we're just waiting for people to feel safe again and I'm sure they'll be back in September. We've been together as a group, many of us, for 20 or 30 years, so it's a very tight unit," Mallinger said.
The choir season generally consists of three concerts per year, two during the Christmas season and one in early spring, as well as performances at Remembrance Day services, City of Sault Ste. Marie events and Culture Days.
"We started rehearsing again in March when we were allowed to. We rehearsed for about 90 minutes once a week at Zion Lutheran Church," Mallinger said.
Songs from the May 6 concert include:
We raise

Jesus, the joy of human desire – Bach

A long time ago

can it be from the movie The Lord of the Rings: The Fellowship of the Ring

For the Beauty of the Earth

fields of gold

Auld Lang Syne

if i was a blackbird

Cape Breton Lullaby

Siul A Ghra

Skye's Boat Song

Farewell to Nova Scotia
"If I had to sum it all up in one word about what it means to sing again, joy is the word I would use," Mallinger said.
Micheal Connell will be the accompanying pianist for the choir during We raise.
Native dancers in fringed dresses from Manitoulin Island will be present as guests.
The choir will also perform Prayer for Ukraine by Mykola Lysenko in a show of support for the war-torn country.
"We also invited high school music students from all high schools in Sault Ste. Marie and CASS in Desbarats to be our guests for the evening. We just thought it would be a good thing to do for the community coming out of the pandemic," Mallinger said.
Tickets for We raise are $25 each and are available for purchase at the Sault Community Theater box office in Station Mall and online at the Theater's website.