Airdrie Community Choir returns with its first concerts this weekend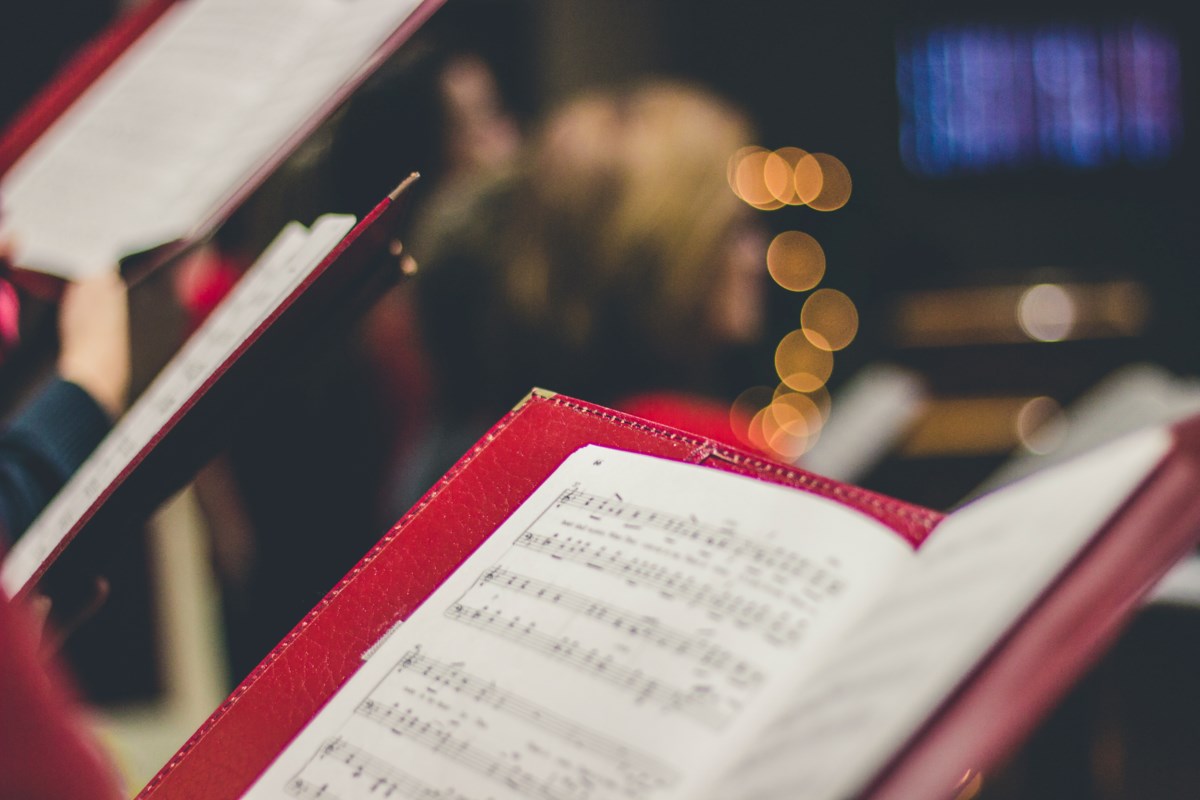 The Airdrie Community Choir's first in-person concert will be June 18 at the Airdrie Lutheran Church, followed by a matinee performance on June 19.
After two years without hearing the voices of the Airdrie Community Choir, Airdrie music lovers can once again look forward to an evening filled with listening to storytelling through song.
The choir's first in-person concert will be June 18 at the Airdrie Lutheran Church, followed by a matinee performance June 19 in the afternoon.
The concert, I Cantastorie: A collection of musical taleswill feature music by composers such as Canadian Brian Tate, American Eric Whitacre, as well as Roger Emerson, Björk, Susan LaBarr, Jay Rouse, Greg Gilpin, and many more.
"This year, we really took the time to focus on storytelling and finding the hidden meaning in the stories we tell and why they matter to us," said Justin Macosky, Artistic Director and Conductor of the choir. "Our audience this year can expect a different mix of music. There's contemporary, a bit of classical and a few other languages.
The concert features a five-piece love story that takes the audience through the first sparks of love, a first kiss, followed by a proposal, a wedding, tragedies and a conclusion to complete the story.
Several guest musicians will join the choir, performing a mix of music rooted in storytelling.
The community choir has extended its season longer than ever this year, in order to hold its first in-person concert.
"Going this late was actually a bit daunting, but for the last two weeks we've been able to do our audio recording, we had our big final rehearsal on Monday before our dress rehearsal. So I'm feeling really calm going into this weekend. -end," Macosky said.
He added that having a live audience to watch the performances makes a huge difference to the virtual performances the choir has done over the past year and a half.
Getting to this point seemed impossible a while ago, Macosky said, but the choir is ready to embrace live performance and is thrilled to have people coming back to watch their concerts this weekend.
"[Due to] public health requirements, we actually moved a lot of our in-person rehearsals with an online component for people who weren't able to attend," Macosky said of the previous two years.
The choir began preparations with in-person rehearsals in September 2021 and held a live Christmas concert in December, which it recorded and sent to various nursing homes and facilities for the aged.
Staying connected with these facilities in Airdrie was important to Macosky and the choir as they have always been a big part of their previous seasons, he said.
In pre-COVID times, the choir held a "lodge crawl" every December. The choir visited the various facilities in Airdrie and performed for 45 minutes before moving on to the next one.
"We've really missed that this season, so hopefully when we come back in the fall, that's something we can put back on our schedule," Macosky said.
"But doing this Christmas recording this year was also quite eye-opening, and I think it's something that we will potentially continue to do in the future. Not only because it's a great thing that we can share, but it's a great thing that we can have access to in the years to come.
The choir is celebrating its 40th season in the next two years, and Macosky believes these archival recordings will help choir members take stock of how far they've come.
The Airdrie Community Choir is a non-audition choir with currently 32 singers from Airdrie and surrounding communities. In 2019, the choir consisted of approximately 60 registered members, and Macosky hopes to see a similar number of registrants again in the near future.
As they gain momentum following the lifting of COVID-19 restrictions, registrations are once again open for the following season.
According to their website, the choir holds two main concerts each year, performing at the Remembrance Day Memorial Service in November and the Airdrie Festival of Lights in December.
"The Airdrie Community Choir seeks to inspire a sense of community through music in the city of Airdrie and surrounding areas," the website states.
The Airdrie Community Choir will perform Saturday, June 18 at 7 p.m. and Sunday, June 19 at 2:30 p.m. at the Master's Lutheran Church on Main Street. The concerts will last approximately two hours, with a 15-minute intermission.
Limited tickets are available online at airdriecommunitychoir.org.