After the Whale: Lessons from Jonas | Family life on the farm and in the countryside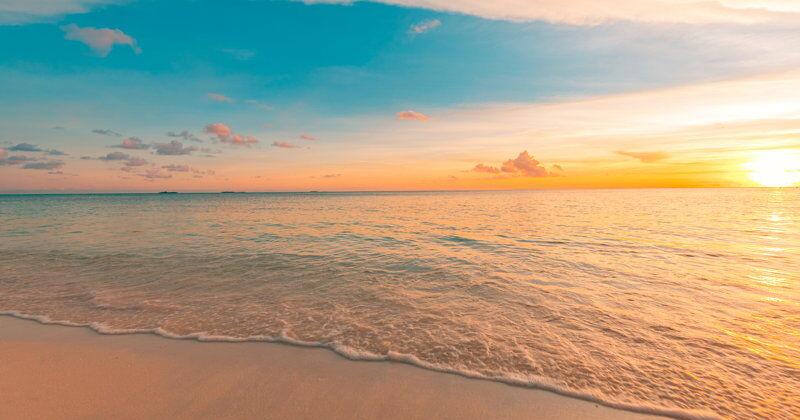 Background text: Jonah 3
Devotional Text: Isaiah 56:3-7
Today, as we read chapter three of Jonahwe finally see Jonah at work as God's prophet.
Chapter three begins with the word of the Lord addressed to Jonah for the second time: "Go to the great city of Nineveh and proclaim to it the message which I have given you.
In verses three through five we read the Lord's message given to Jonah for the second time and the response of the people and their king.
We read in chapters one and two that Jonah had fled the call of God to go and preach to the Ninevites. Jonah didn't want to preach to the enemies of Israel, so he boarded a boat going in the opposite direction.
Once at sea, God had allowed a great storm to arise and the crew threw Jonah overboard for God to calm the storm.
At the end of the first chapter, we found that Jonah didn't die in the sea, but God provided a huge fish to swallow it. Jonas stayed inside the huge fish for three days and three nights.
We read in chapter two about Jonah's Prayer to God offering him praise and thanksgiving for saving his life. He was ready to follow God's call at Nineveh. At the end of this chapter, God commanded the fish to spit Jonah onto dry land.
Continuing with chapter three, one of the most important lessons we can learn is that our God is indeed a second-chance God.
We know that as believers in God, the Holy Spirit will move us to do various things in the service of God, or we will have a lingering thought to do something. Sometimes, like Jonah, we don't answer those calls. Perhaps because we are afraid to follow God's direction. It may be because we don't know what to say or what is expected of us.
However, we quickly learn that God never calls us to do anything that is against our nature, nor against God's loving nature. When we respond to God's call, he gives us the words to say or moves us to do the right thing. Then we have great joy in knowing that we have followed God's call. Both the receiver and the giver feel happy.
Returning to Jonah and his message to the Ninevites, he proclaims these words found in verse 4b: "Another forty days and Nineveh will be overthrown.
Again, reading scripture, we don't get all the details. We are not told how the people of Nineveh knew that Jonah was God's prophet. Did he tell them while he was preaching that he was a prophet of the Lord? God had surely anointed him so that people would listen and take to heart the words he spoke.
In verse five we read the people's response to Jonah's proclamation. "The people of Nineveh believed in God. They declared a fast, and everyone, from the oldest to the youngest, put on sackcloth.
In ancient times, wearing the sackcloth, which was a coarse material used for making sackcloth, was meant to signify both mourning and the need for repentance. The coarse material was often made from camel or goat hair. We find the word sack in 50 verses and over 21 books in the Bible. He is most mentioned in the book of Isaiah.
As we read we find that when the king heard of Jonah's proclamation, he made his own proclamation. Here are the king's words to his people, found in Jonah 3:7b-9: "Let no one, man, beast, herd or flock taste anything; do not let them eat or drink. But let man and beast be sackclothed.
"Let everyone call upon God earnestly. Let them forsake their evil ways and their violence. Who knows? God can still calm down and compassionately turn away from his fiery anger so that we do not perish.
When God saw their true repentance and how they actually turned from their wicked ways, we read in verse 10 that "he had compassion and did not bring upon them the destruction which he had threatened."
As soon as Jonah proclaimed God's approaching wrath upon the Ninevites, they immediately took his words to heart by fasting, carrying sackcloth, and forsaking their wicked ways. They had heard God's words of destruction, and their fear of God caused them to repent.
Before moving on to Jonah chapter 4, it is good to notice that our God is a God of compassion. He is not a violent God of destruction. It won't hurt us if we make mistakes and fail at certain times in our lives.
God constantly tells us that he is with us and that he will never abandon us. No matter what happens in our lives, as long as we remain close to God, believing in his salvation and forgiveness, we can ask God for help, for he is with us. We find these words "God is with us" more than 300 times in the Bible.
From the Old Testament to the New Testament we find scriptures reminding us that "He will never leave us nor forsake us" (Deuteronomy 31:6), "Do not be afraid or dismayed, for the Lord your God is with you wherever you go" (Joshua 1:9), "Fear not, for I am with you…" (Isaiah 41:10), and "And surely I will always be with you, to the end of time (Matthew 28:20).
Next week we will read Jonah's response to God regarding the repentance of the Ninevites, and once again God will reveal His mercy to all.