"A life of songs, pure entertainment, celebration of indigenous culture"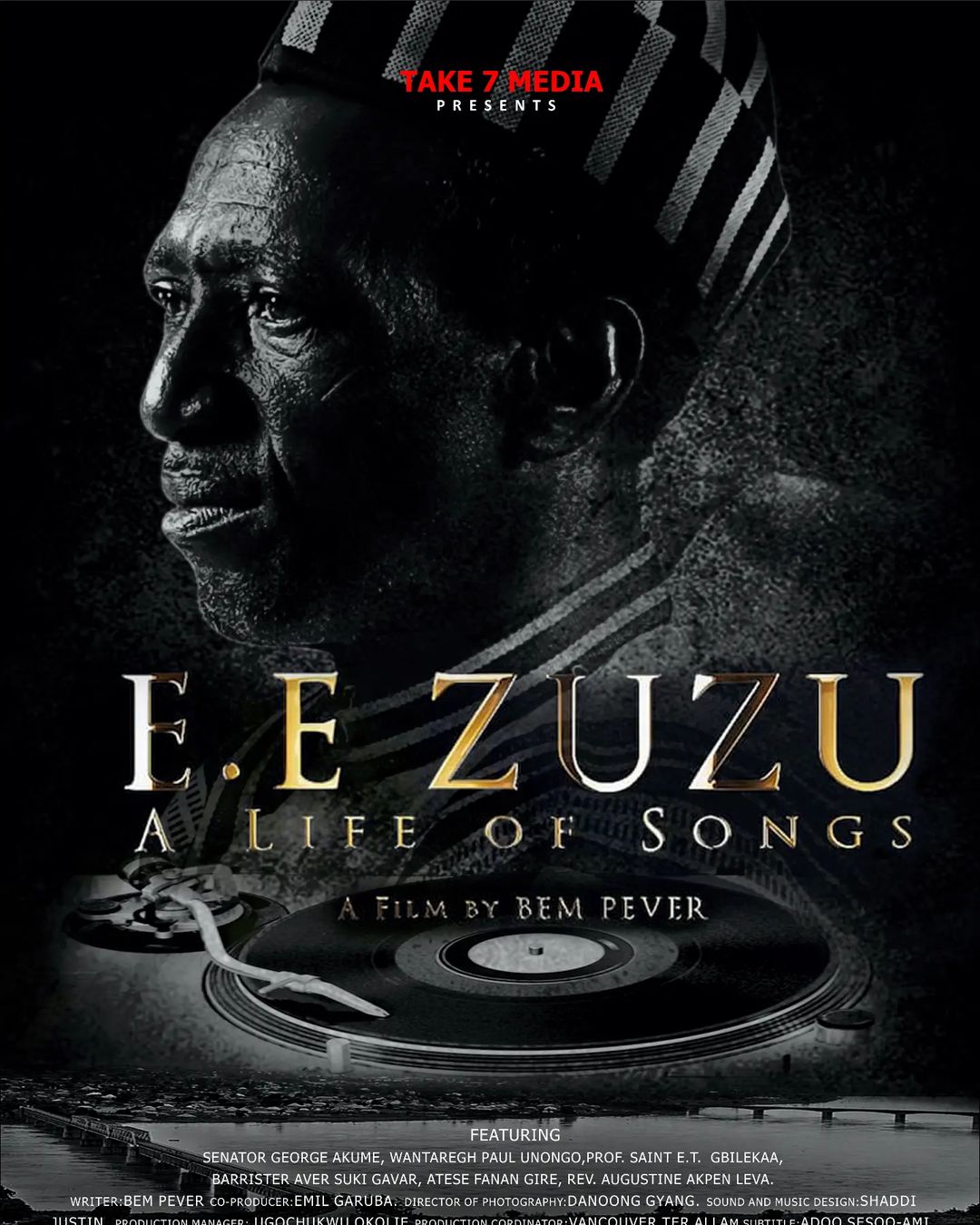 The creators of "A Life of Songs", a documentary about the life, music and impact of E. E Zuzu, said the film bypasses the typical message-driven documentaries that are popular in Nigeria, for pure entertainment and a celebration of indigenous culture.
Producer, Emil Garuba, and director, Pem Bever, said it exemplified their focus, which tells impactful Indigenous and business stories.
"There's nothing wrong with 'message documentaries'. But that's part of what keeps people away from documentaries because they focus on the next big thing or question, or some kind of "blind chickens on a farm" story.
They explained that the work is a biopic of the life of E. E Zuzu and what he did. It's pure entertainment and a celebration of indigenous culture. This is what people can watch in the heart of Benue village and towns. I think it should inspire other documentarians and filmmakers to look at other things and find stories there. It doesn't have to be too deep," said famed screenwriter and Sutoritella Productions founder Garuba.
Speaking about the ubiquitous but forgotten artist, Pever said the documentary was long overdue. "I've always wanted to do something about Zuzu since my college days when I started to identify with his deeply thoughtful songs. Zuzu impacted people's lives but was forgotten at some point. C he's just an ordinary guy, but if you go to Benue markets, car parks, funerals, beer parlors and even people's living rooms, his songs permeate all those spaces. I wanted to show people this talented artist and deeply thought out.
Garuba and Pever have worked on a few documentaries such as This Land of Ours, a Japanese government project that examines land potential in Abuja, and Silent Tears. Their partnership resulted in blockbuster films like the political thriller, Fourth Republic.
A Life of Songs, however, is Garuba's first foray as a producer, since their decade-long partnership, while Pever takes on the role of director. Hence, the film's unique cinematography and aesthetic depicting familiar locations such as Abuja Citygate, Wurukon Roundabout in Benue, and the Benue River in fresher perspectives.
Steeped in culture, the documentary also celebrates the veteran musician's ethnicity, weaving his Tiv-language spirituals and gospel songs and performances into the storytelling. Beyond translating Tiv into English and proliferating film with Tiv symbols and costume, the documentary worked with Indigenous peoples in creating and recreating the artist's performances in his state and city. native.
The locals, Pever said, picked up a skill or two from hanging out with the film crew.
Additionally, A Life of Songs will screen in Zuzu's hometown, Gboko, have its official premiere in Abuja, October 29, 2022, and a November screening in Makurdi.
Although documentaries are growing in popularity among Nigerians, the genre has yet to make box office hits in local cinemas or attract moviegoers in droves.
"Nigerians are not yet at the point where they have gone to the cinema to watch a documentary film. Most documentaries go directly to streaming platforms. We are planning private and public screenings in Abuja, Benue and possibly Lagos. We'll see what happens next. Maybe streaming platforms like Netflix and Amazon, which we're looking at," Pever said.
Produced by Bem Pever's Take 7 Media Production company, A Life of Songs will premiere on October 29, 2022 in Abuja.