A full day of activities ushered in the opening of the Ukrainian Greek Catholic Church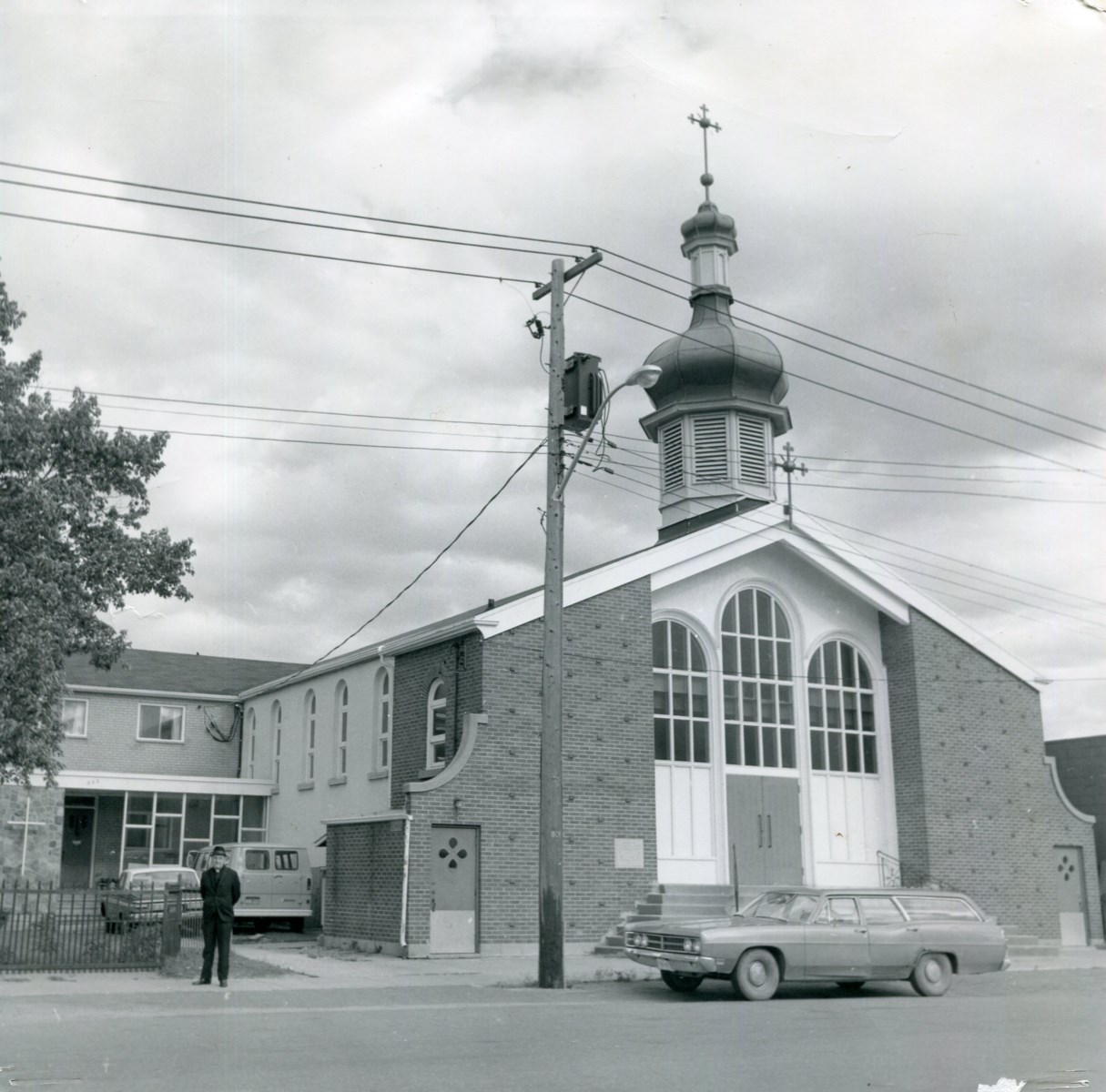 A warm sunny day provided the perfect backdrop to celebrate and welcome His Excellency Bishop Isadore Borecky, Bishop of the Ukrainian Greek Catholic Church in Eastern Canada, to dedicate a site to the Ukrainian Greek Catholic Church here in Timmins. Many joined in the celebration, referring to the dedication as a newfound freedom. Ukrainians, locals, priests and members of the Knights of Columbus branch of the Roman Catholic Church also joined the Greek Catholic Church in celebrating the occasion.
The event began with a two-hour mass at Sacred Heart Church. They then proceeded to the site of the new church on Cedar Street South and continued the procession to the Cenotaph where they laid a wreath to commemorate the war dead. The Ukrainian choir sang during mass and at the cenotaph.
A banquet and concert was held at the McIntyre Community Center later in the day at 6 p.m. serve as a starting point to guide the Ukrainian people of this district towards freedom and on the right path.
The church site on Cedar Street South now houses a dance studio.
Each week, the Timmins Museum: National Exhibition Center offers TimminsToday readers a glimpse into the city's past.
Learn more about what the Timmins Museum has to offer here and read more columns Remember this here.