A Celtic choir arrives in Chatham on November 5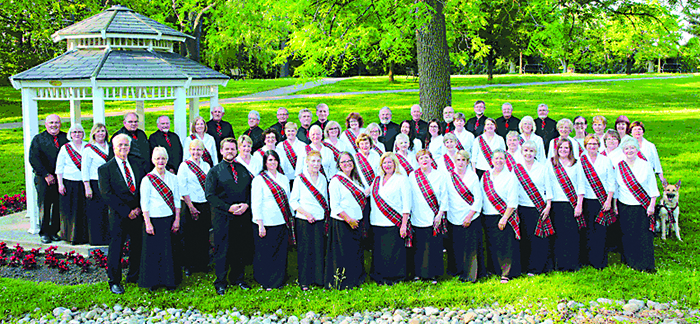 By Pam Wright
Journalist of the Local Journalism Initiative
The soaring sound of the Canadian Celtic Choir will soon be heard in Chatham.
The London-based mixed choir will present a "Celtic Memories" performance at the Capitol Theater on November 5.
Sponsored by Sprucedale United Church, the show will feature a mix of Celtic music from around the world, plus other favourites.
According to choir director Paul Grambo, the choir has managed to meet weekly during the pandemic. Ironically, the start of the pandemic shutdown coincided with Grambo taking on the director role in March 2020.
However, COVID-19 hasn't stopped the music.
"We've been meeting weekly during the pandemic and it's really helped us grow together as a band," Grambo said in a phone interview. "We were able to do things, like home recordings," the choir's former vocal coach said. "We weren't on the ice."
Grambo said the choir's repertoire includes songs from Scotland and Ireland, the east coast of Canada and Appalachia in the United States.
The 40-member choir has toured internationally, including concerts in the UK and Hawaii.
Tickets for the Canadian Celtic Choir show are between $30 and $40 and can be purchased at cktickets.com online or by calling 519-354-8338.
comments
comments