34 provinces ready to join the 2nd National Church Choir Party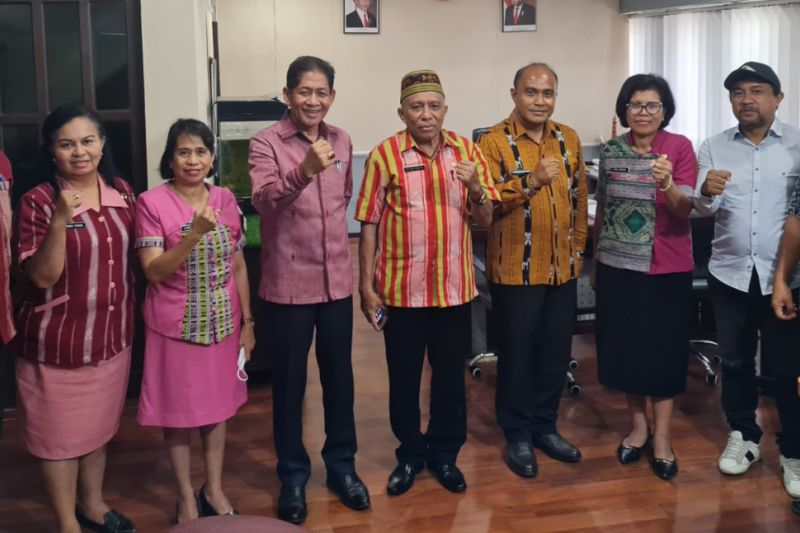 Kupang, E Nusa Tenggara (ANTARA) – At least 34 provinces have expressed their willingness to participate in the 2nd National Church Choir Party (Pesparani) from October 28-31, 2022, in Kupang, East Nusa Tenggara.
"The national-level Catholic Ecclesiastical Choir (Pesparani) Party, which will take place in Kupang from October 28 to 31, 2022, will bring together thousands of participants from 34 provinces who have registered and declared their attendance at the event," the general secretary of the 2nd Pesparani National Committee, Sinun Petrus Manuk, informed here on Tuesday.
The province of West Papua announced that it would send a contingent of 250 members for the choir event.
According to Manuk, the number of participants expected to attend the event is 2,000, with the smallest group of 14 people expected to arrive from Aceh province and the largest group of 250 people from West Papua.
"The West Papua (contingent) will arrive in Kupang on October 22," he said.
Meanwhile, the chairman of the committee, Haji Jamaludin Ahmad, said preparations for the event were mainly done at the Pesparani National Secretariat at the East Nusa Tenggara Interfaith Communities (FKUB) Communication Forum on El Tari Street. , in the city of Kupang.
The opening and closing ceremonies of Pesparani will be held at Oepoi Stadium, while Nusantara Expo activities will be held at the Flobamora Oepoi Sports Building (GOR) grounds, he revealed.
The competition venues will include the auditorium of Widya Mandira Catholic University in Kupang, Sta. Maria Asumpta Church, St. Yoseph Church and El Tari Hall.
Some competitions that will take place as part of the event are a reading of holy books, reading of psalms, a Catholic quiz contest, and adult and mixed choirs.
The 2nd National Pesparani, with the theme "Building Genuine Solidarity for Advanced Indonesia", will coincide with the commemoration of the 94th Youth Pledge Day on October 28, which symbolizes the spirit of nationality.
The choir event is also expected to promote the value of harmony across Indonesia.
Related News: Jokowi compares national life to a harmonious choir
Related News: President Jokowi delivers speech at the opening of the National Church Choir Competition