11 Best Disney Songs Not From The Princess Movies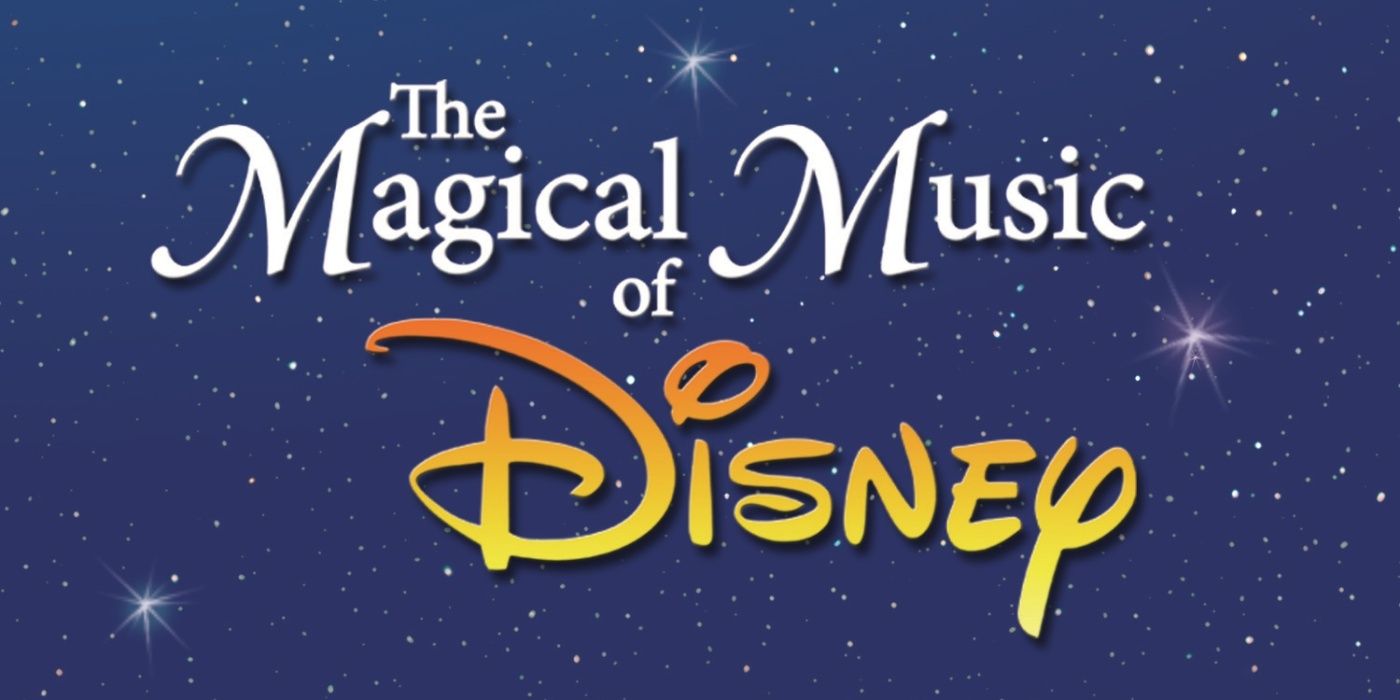 If someone were asked to start listing songs from Disney movies off the top of their head, the majority of them would probably be from Disney Princess movies. While these songs are great, they certainly eclipse the fantastic songs from Disney Animation and other Disney animated movies.
RELATED: 10 Best Villain Songs In Animated Movie History
If a film aimed at children is to have the impact they hope for, it's important that their songs are uplifting and friendly. Without the draw of a princess, the music has to be great and the movies have to be memorable. Part of what makes their movies great, some songs stand out from the rest.
11

Encanto: We're not talking about Bruno
As Moana, the music in Encanto is entirely written by Lin Manuel-Miranda, the genius behind Hamilton. Because her talent is so extraordinary, it's hard to pick the best song in the movie. "We Don't Talk About Bruno" has become a huge fan favorite, a Tik-Tok song, and it's a general bop. It's an ensemble-focused song that cements each character's personality, and it truly has something for everyone. Honorable mentions go to "Surface Pressure" – a great solo filled with emotion and musical dynamics – and "Dos Oruguitas", which was nominated for an Oscar.
ten

The Lion King: Circle of Life
The Lion King is a Disney and Animation fan favorite. Released in 1994, its immense popularity is no doubt due to the songs and their contributions to the narrative. For example, "The circle of life" marks one of the most famous scenes in animated film history. Paired with beautiful scenes, the song sets up The Lion Kingthe plot, and adds to the richness of the character's environment. Honorable mention goes to Scar's naughty song, "Be Prepared" – filled with eerie visuals and fun beats.
9

Hercules: Go the Distance
Hercules is one of those Disney films that is too often overlooked. He's gotten more credit in recent years, but he's still not appreciated as much as he should be. "Go The Distance" plays at the start of the film when Hercules realizes his incredible is abnormal in his community.
RELATED: 10 Incredible Animated Movies You Didn't Know Existed
Mocked and seen as a threat to his society, Hercules decides to embark on a journey to find out where he really comes from. Sung by a young Hercules, "Go The Distance" is about self-discovery and the confidence of being an individual. Honorable mentions go to "I Won't Say I'm in Love" and "Zero to Hero".
8

The Hunchback of Notre Dame: Hellfire
Based on the novel by Victor Hugo, The Hunchback of Notre Dame was not the most popular film when it was released due to the disturbing nature of the story. Frollo, perhaps the most evil villain in Disney history, kept Quasimodo locked in the clock tower. Quasi escaped and was immediately shunned by everyone who saw him except for the kind and beautiful Esmeralda.
Frollo wants Esmeralda to marry him, but she refuses him. "Hellfire"is full of rage as Frollo laments how he wants Esmeralda to burn in hell for rejecting his romantic advances. Backed by a haunting gospel choir, the song is disturbing and incredibly well-written.
seven

The Jungle Book: I want to be like you
Mowgli travels to many places with Baloo the Bear and they meet new characters along the way. One of the most memorable characters is King Louie, an orangutan who has his own empire in old ruins. Because Louie wants to be like humans in society, Mowgli is of great interest to him. "I Wan'na Be Like You" is a great song because it starts out fun, but quickly turns into an intimidating menace when Mowgli reveals he doesn't know how to make fire. King Louie gets mad because he thought they had a deal, and now the kid is bailing out. It's super fun to listen to and very easy to dance to.
6

Pinocchio: When you wish for a star
"When You Wish Upon a Star" first appears in Pinochio, but has become synonymous with The Walt Disney Company. He plays every night at Disney World and is just as iconic as Mickey Mouse. Sung by Jiminy Cricket in the film, it's a beautiful number that really feels like he's singing straight to the audience. Pinocchio, of course, wishes to become a real boy, and it comes true, as the song says. "When You Wish Upon a Star" is hopeful, uplifting, and the perfect anthem for Disney as a whole.
5

Tarzan: strangers like me
Phil Collins really worked hard on this soundtrack, and the world thanked him for it. Tarzan wouldn't be as heartfelt as it would be without its iconic songs – a big reason fans keep revisiting the film. Among them, "Strangers Like Me" went straight to the hearts of fans.
RELATED: 12 Best Disney Sidekicks, Ranked
"Strangers Like Me" is a montage song used when Tarzan shows Jane around. It also adds a nice depth to the scenes where Tarzan is introduced to technology and learning to engage in human interactions. Honorable mention goes to "You'll Be in My Heart," the touching mother-son relationship between Kala and Tarzan.
4

Lady And The Tramp: He's A Tramp
"He's a tramp" from the Lady and the Tramp is not very long, and it is sung by Peg – a dog at the pound who only appears in one scene. Peg isn't exactly a sidekick, but she's a scene stealer. She also provides great support for Lady when she gets caught by the dogcatcher. Peg's been around for a minute, and she knows Tramp very well. She's savvy and motherly, but she really acts like the cool aunt.
Catchy and sultry, "He's a Tramp" is the perfect musical complement to a movie with only two or three songs.
3

Coco: Remember me
Winner of Best Animated Feature and Best Original Song, the music by coconut won is amazing. "Remember Me" contains a message that resonates in the lives of so many people and gives the audience a sense of happiness.
RELATED: 5 Movies With Sequels As Good As The Original (& 5 Better)
by Disney coconut deals with loss, especially grandparents, and doing it through a song is a great choice. Honorable mention goes to a song many may not remember, "La Llorona" – a fun duet between the main female character and the newly discovered villain.
2

101 Dalmatians: Cruella De Vil
"Cruella De Vil" was written in 1961 for the movie 101 Dalmatians, and was also featured in the live-action remake with Glenn Close. The song was a surprise addition to the film when Roger Radcliffe wrote a melody inspired by the name "Cruella".​​​​​​​
With lyrics similar to "You're a Mean One, Mr. Grinch", it has been re-imagined many times. Cruella is an iconic Disney villain, well known for her unique wardrobe and the fact that she is truly an evil person. "Cruella De Vil" describes her perfectly.
1

A wacky movie: I2I
"I2I", pronounced "eye to eye", is a song sung by the character Powerline in A goofy movie. Powerline is a pop star in the film universe, and the song is featured when Max and Goofy reunite on stage in LA – a turning point and the film's most exciting moment. Through A wacky movie, Goofy and his son Max experience several disagreements, but during this climactic scene, they start to get along. By choosing to reunite, the two really begin to see each other.