Why Kikuyu songs of praise and worship dominate Meru's religious services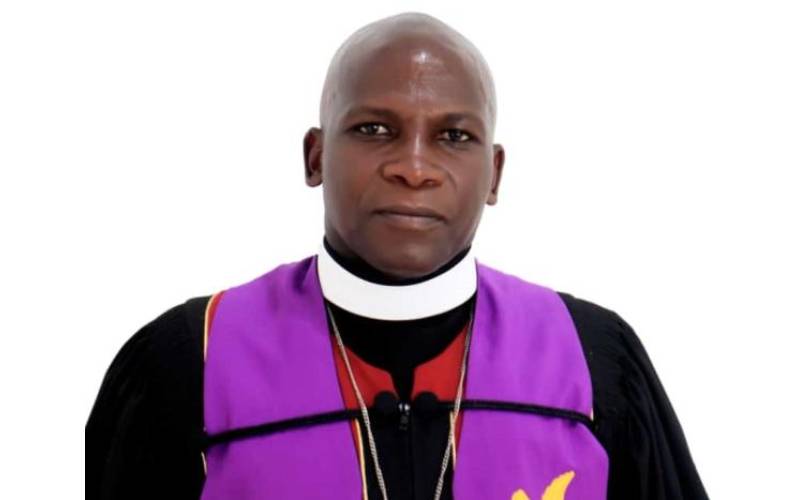 Grace Kananu, 19, enjoys Christian worship and therefore hardly misses the Sunday service at PCEA Church near the town of Meru. She also enjoys listening and singing.
But Kananu, a freshman at the university, says she is unhappy because even though the worshipers are locals, all hymns and worship songs are in Kikuyu.
"Since I started going to church 15 years ago, I realized that almost all the songs were in Kikuyu. I thought it was only in our church where the hymns and songs of praise were dominated by kikuyu pieces, so I went to another church, but found out that the same was true there ", she says.
She says that although she had nothing against Kikuyu, she was shocked to find that the various churches she attended perform their music in Kikuyu, with few local songs.
"I actually love Kikuyu's gospel songs because they are so deep. But I expected that the churches being in Meru, we would do some in local dialects like Imenti, Igembe or Tharaka, "she said.
It was the Governor of Meru, Kiraitu Murungi, who said what has been on the lips of many locals for ages, that wherever you go, the people of Meru sing their music in the Kikuyu language instead of theirs.
"Sometimes, as Ameru, we feel embarrassed when we go to visit our neighborhoods and find our groups of women singing in Gikuyu, yet they are Meru. We have our songs.
"It's not a must you sing in Kikuyu yet you are Meru. Kikuyu doesn't sing our songs, why do we sing theirs?" Kiraitu posed when he and Deputy Governor Titus Ntuchiu inspected a cultural center.
Kiraitu stated that the Meru should not "borrow" the languages ​​of others because God also understands Meru.
"Let's pray and sing our gospel songs to Kimeru," he said.
Even though Kiraitu spoke on a light note, his opinions are shared by many devotees, singers and local leaders.
PCEA Magumoni Parish Minister Rev. Patrick Kirimi, who also composed a few songs in the Chuka dialect, said that although Kikuyu gospel songs dominated for a long time, this changed over time.
"I compose songs in Kichuka although I am not a musician. I compose and train others in Kichuka songs, especially traditional sacred songs, "Reverend Kirimi said, adding that Kikuyu songs were declining.
He said: "We are getting off slowly. For example, the PCEA community in Chuka is writing the Gichuka Bible. These days we use the Gichuka liturgy book. Over time, even the songs will be purely in the Meru language.
The Bishop of KAN Church, Kiambi Atheru, said that the type of song sung in the church depends on a number of factors such as the denomination of the church, the direction of the Spirit and the degree building a song, regardless of the tribe from which it comes.
"At KAN – Nchiru Church, we sing Kimeru, Kikuyu, Kiswahili and even Kamba and Luo songs. It depends on the free choice of a denomination and how a song tilts towards that denomination. For example, some classical Pentecostal churches use the "kiroho" (spiritual) songbook because of its many "Pentecostal" songs, "said Dr. Atheru.
Sarah Mwini, a local artist, said: "The Meru are not proud of their language more than the Kimeru accent. They assume Kikuyu is easier. I made one of my albums in kimeru, the others are in the national language. But today the Meru have woken up and they are well represented, especially at our local stations.
David Romano, a gospel artist popularly known as "Promise," claims that 60% of his songs are in Kimeru, the rest in Kiswahili.
Romano believed that all churches in the country sang songs of praise in all languages, including Kimeru. He said what is needed is support for Meru artists to reach the standards of Kikuyu artists whose songs are popular.
"We have a rich culture to sell," he said.