Songs of Praise in Knaresborough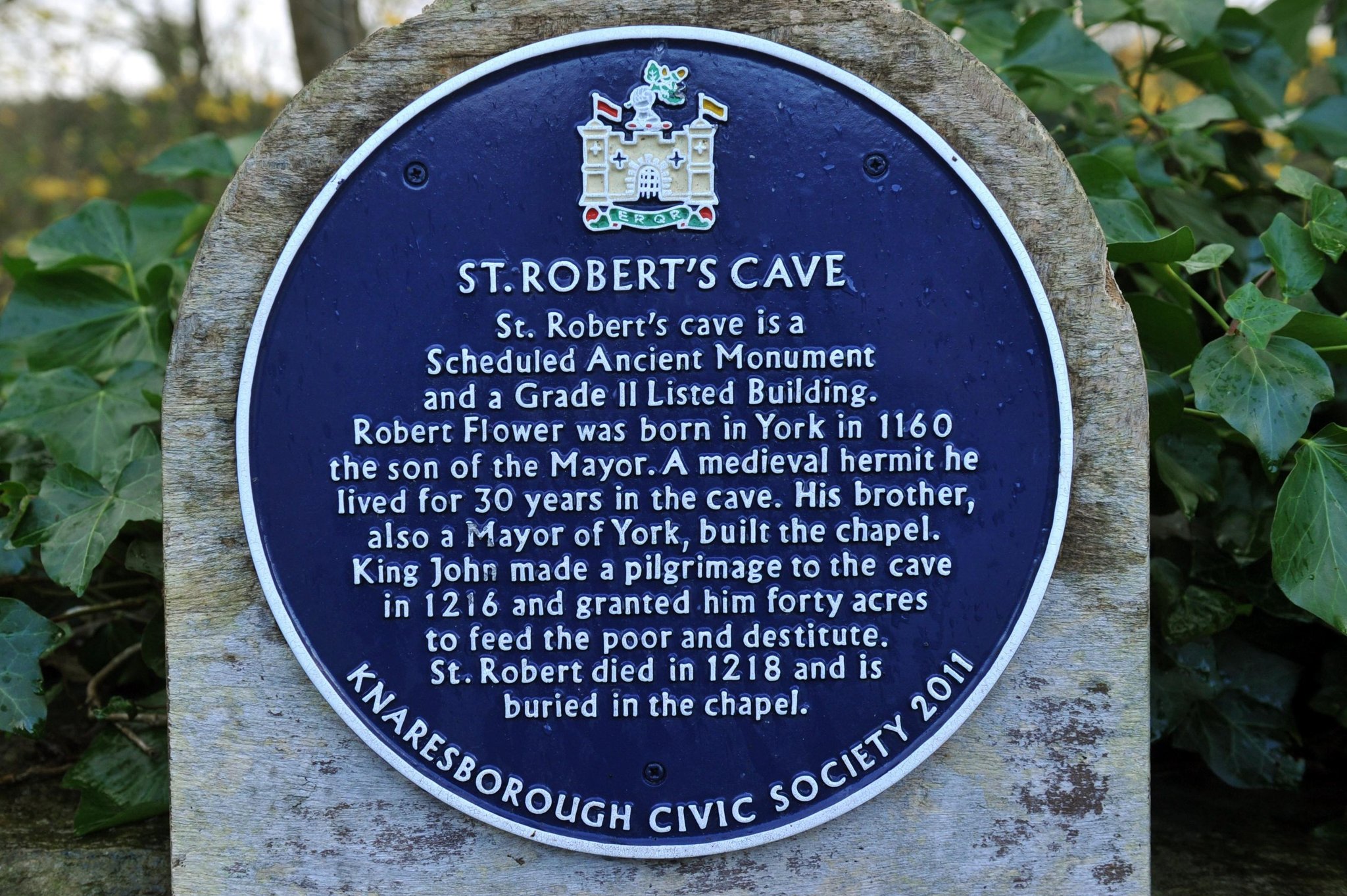 St Robert's Cave plaque at Knaresborough.
Filming, with classical singer Katherine Jenkins, took place last week at St Robert's Grotto where part of St Robert's story was told, as well as at the Gracious Street Church Community Store.
"They came to us after learning about St Robert's celebrations and 800th anniversary legacy plans in 2018," said St Robert's spokesman and historian Peter Lacey.
"Plan A was to do the show last year but Covid got in the way.
"What the creators of the program wanted was to draw attention to expressions of practical love in part as a legacy of St Robert who served the people of Knaresborough many centuries before.
"It was St Robert who inspired, alongside the most recent community development research, Knaresborough Connectors, who have been at the forefront of coordinating community support during the pandemic."
St Robert was born in York in 1160 and died in 1218.
The hermit lived in a cave by the River Nidd and was renowned throughout Europe and pilgrims came from far and wide to see him at Knaresborough.
Songs of Praise, which has already been filmed in Knaresborough, previously featuring St John's, will incorporate other local stories of practical love on this final visit.