Kingston's Famous Orpheus Choir Seeks New Members Ahead of Christmas Concert Preparations | Local News | New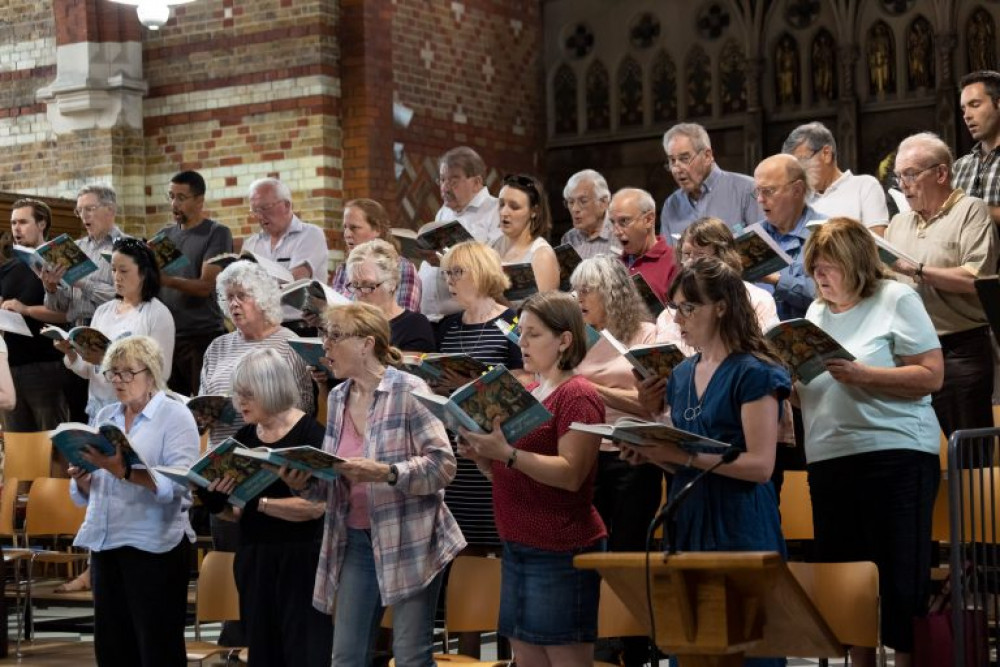 The Kingston Orpheus Choir have resumed rehearsals ahead of their Christmas concert on December 3 and are looking for new recruits.
The famous choir was founded in 1944 and recently celebrated its 70th anniversary. Currently 30 members strong, rehearsals take place over three terms (spring, summer and winter) and concerts also take place three times a year (at the end of each term: usually in March/April, July and December).
Ahead of their Christmas-themed concert, featuring Bach MagnificatRalph Vaughan Williams'Fantasy on Christmas carols and the beautiful ' by Morten LauridsenO Magnum Mysterium', the choir is eager to seek out new talent, regardless of experience, and is keen on the challenge of helping people build their signing ability while nurturing a passion for performing.
Jon Fray, a tenor with the choir, said: "It's wonderful to get together with like-minded people to learn new music and play together. When we practice and sound good, it's It's a great feeling to play in front of an audience."
Rehearsals take place at St John's Church on Grove Lane from 8pm to 10pm.
For more details and to register your interest, visit the Kingston Orpheus Choir website here.