Christmas songs: the 'Magnificat' of Mary | Chroniclers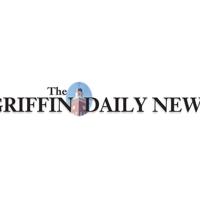 I don't know if you've noticed it, but Christmas carols are pretty much all you hear on the radio these days. Each of us undoubtedly has their list of favorites – those songs that cause all the emotions of the season. Likewise, Luke's Gospel has four songs in it that probably won't be on most of our favorite vacation playlists.
Advent is the time when we prepare for the coming of Christ. Over the next few weeks, I want to shine a light on Luke's four songs in the hope that they offer a different perspective on the miraculous birth that we are celebrating.
The first comes from Luke 1: 46-55 and is known as the "Magnificat" of Mary. This Latin name means "magnifies" and refers to the song's opening phrase, "My soul magnifies the Lord". In the story, the angel Gabriel has just appeared to this young girl and revealed to her that she had been chosen by God for a particular purpose.
I imagine that at first Mary had little idea of ​​the overwhelming significance of being called to bear the Son of God. However, his answer was not unlike that of his nephew John the Baptist years later: "He must increase, I must decrease. Mary responds unpretentiously to the angel's announcement. She betrays no idea that she should be commended or brought up for this awesome calling. Instead, she seeks to magnify her God who was at work in and through her.
The song takes a prophetic turn as Mary points to three reversals this child will achieve. One scholar summed them up as follows:
A moral reversal: In verse 51, Mary sings that God has "shown strength with his arm; he scattered the proud in the thoughts of their hearts.
A social reversal: In verse 52, Mary sings that "he has brought down the mighty from their thrones and exalted the lowly".
A spiritual reversal: In verse 53, "He filled the hungry with good things and sent the rich away empty. "
These reversals take on their full meaning when we recognize that the Gospel message is a message of Good News for an oppressed people. It is hope for those whose voices have been silenced, whose futures have been limited, whose lives have been largely out of their control. But, the gospel message may sound less like Good News than judgmental to those who are positioned to benefit from the status quo and its systems of inequality, injustice, and oppression. Where we are on this spectrum can, in large part, determine how we perceive the Good News.
Today's problems abound – racial divisions, the abuse and exploitation of women, the role of politics and power on the world stage. As people of faith, we must struggle against the implications of Mary's gospel message in both upliftment and destruction. May we have the courage to align our heart and our will with those of Mary: "My soul magnifies you, O God. May you increase as I decrease.
Steven Norris is Senior Pastor at First Baptist Church in Griffin.
Steven Norris is Senior Pastor at First Baptist Church in Griffin.