Christmas London Events and Activities: From Pantomime and Ice Skating to Winter Wonderland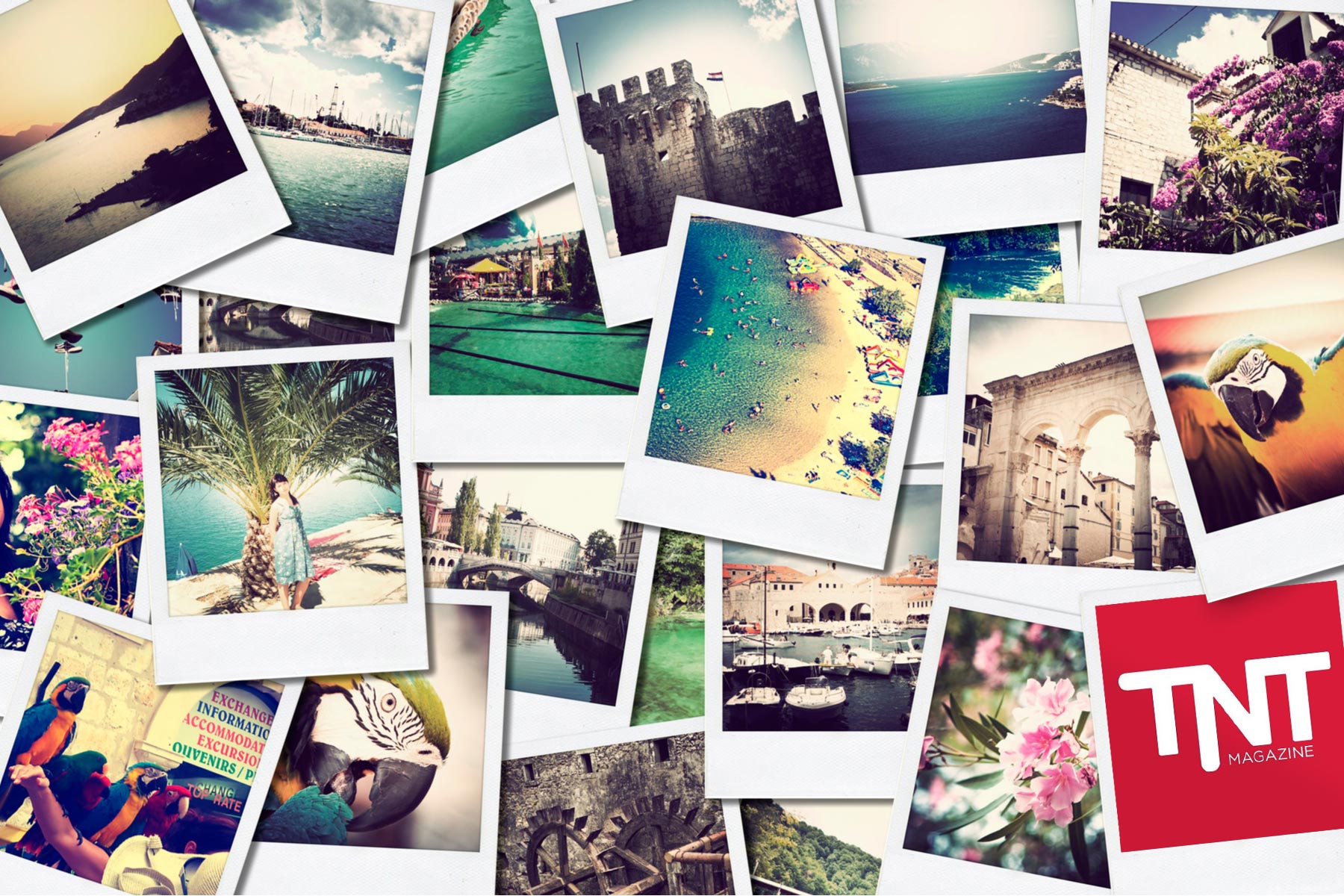 Covent Garden Festivities
Not only will Covent Garden shake a 60 foot tree and enough lights to compete with Vegas, but you can also hear the mellow tones of the London Gay Men's Chorus (every Saturday until Christmas), hanging out with a reindeer (Saturdays until Christmas). 'to December 17), shop at the food market (Thursday 11 am-7pm) and attend the opening of a Lego advent calendar (from December 1).
From November 10, flexible hours, free
Between St Martin's Lane and Drury Lane, WC2E 8RF
Tube | Covent Garden; Holborn; Leicester Square
coventgardenlondonuk.com
Christmas astronomy at the Royal Observatory
Prepare for a starry night with a difference. At this special festive event at the Royal Observatory, Greenwich, you will have the opportunity to watch a screening of the Christmas Star Planetarium show.
Look through the gigantic 18-ton Victorian telescope into the night sky and get the chance to ask your burning astronomical questions.
12, 14, 15, 19 Dec. 5.30 p.m.-6.30 p.m., 6:50 p.m.-8.50 p.m., £ 16
Avenue Blackheath, SE10 8XJ
Station | Cutty sark
rmg.co.uk/royal-observatory
Ice rink at the Natural History Museum
For a romantic and evocative Christmas setting, it's hard to beat the spectacular ice rink at the Natural History Museum.
On one side, huge trees sparkle with lights, on the other, the emblematic place is illuminated by spotlights.
There is a children's ice rink so the sprogs are kept at bay, and for those without the skills, a cafe serving hot drinks, alcoholic drinks, and food overlooks the rink.
Until Jan 6, Mon-Wed, 11 am-10pm, Thu-Fri, 11 am-11pm,
Sat 10 am-11pm, Sun 10 am-10pm, £ 9
Cromwell Road, SW7 5BD
Tube | South kensington
nhm.ac.uk
Tail!
The characters in this "grown-up panto" include Sofonda Cox, Fitz-Nicely, and Queen Runt and the performance hooks for whether Alice will get Dick. You get the picture.
November 29-January 20, hours vary
Leicester Square Theater, WC2H 7BX, £ 18.50
Tube | Leicester Square
leicestersquaretheatre.com
Geffrye Museum
Explore the period rooms decorated in traditional Christmas clothes. Recalling the last 400 years of festivities in bourgeois homes. Highlights include a candlelight concert, a decoration workshop and a festive dinner.
Some events are free, others are chargeable.
November 27-January 6, flexible hours, free
136 Kingsland Road, E2 8EA
Tube | Hoxton
museum-geffrye.org.uk
Tower ice rink
Another dramatic setting for a walk on the ice, the Tower of London will be open for sessions day and night, with music, next to the century-old Gothic castle on the banks of the Thames.
November 17-January 6, 10 am-10pm, £ 11
Tower Bridge, EC3N 4AB
Tube | Tower Hill
hrp.org.uk/toweroflondon
Carnaby Street Rolling Stones Decorations
Carnaby is teaming up with the Rolling Stones for this year's Christmas decorations. Giant vinyl records in gold and silver bearing the band's logo will adorn the street.
November 8-January 6, free
Carnaby Street, W1F 9PS
Tube | Oxford Circus; Piccadilly Circus
carnaby.co.uk
–
Nutcracker
Telling the story of a young girl being taken to a magical world on Christmas Eve, this ballet – with its spectacular sets and glorious costumes – is hard not to appreciate, even if ballet isn't your thing.
On top of that, visiting the Royal Opera House is an experience in its own right; better tasted with a glass of champagne during the intermission.
December 10-January 16, flexible hours, £ 5
Bow Street, WC2E 9DD
Tube | Covent Garden
roh.org.uk
Snow White and the Seven Dwarfs
By ticking all of the boxes in the panto – OTT sets, stunning costumes, singing, dancing and lots of audience participation – Snow White and the Seven Dwarfs promises to provide full 'he's behind you' satisfaction for those who believe it. is a Christmas essential.
Celebrities showing at the New Wimbledon Theater include Priscilla Presley, in her pantomime and her London stage debut, as Wicked Queen, actor Warwick Davis as teacher and Kiwi comedian Jarred Christmas as Herman the Henchman.
December 7 to January 13, flexible hours, £ 10
93 Le Broadway, SW19 1QG
Tube | Wimbledon; South of Wimbledon
atgtickets.com
Tingle Creek Christmas Festival
In addition to the horse races, there will be the Sleeping Beauty pantomime and a Christmas shop selling gifts from around the world. You will be greeted at the station by a horse and sleigh and, upon arrival, will be rocked to Christmas carols.
Friday is National Brownie Day (yes it does exist) and will be celebrated with free samples of said chocolate cakes. Yum.
December 7-8; 11 am-3.40pm (last race)
Sandown Park, Esher, KT10 9AJ, £ 15
Station | Esher
sanddown.co.uk
Christmas carols from St. Paul's Cathedral
Religious or not, Saint Paul's Cathedral is impressive. One of the best times to experience this three-century-old monument is at Christmas, when the site of the former Occupy protest comes into its own.
There is an events program that includes Christmas carol services, cathedral choir concerts, and a Christmas Eve service that includes well-known hymns.
Nov 25-Dec 24, hours vary, free
St Paul's Cathedral, EC4M 8AD
Tube | From St Paul; Mansion
stpauls.co.uk
Santa Claus Race in London
Join 2,000 other Santa Claus running around Battersea Park.
The Santa Run is organized to raise funds for Disability Snowsport UK, a charity that helps people with disabilities access snow sports.
The annual 6km event is always exuberant and your running prowess becomes irrelevant given the innate ridiculousness of running alongside thousands of adults dressed in red and white.
Disguises are provided. Bring your own beard.
Dec 1 10am, £ 20
Battersea Park, SW11
Tube | Battersea Park
209events.com
–

Dick Whittington and his cat
The Hackney Empire pantos are voted the best in London and this year will continue with the winning formula. Celebrities include Joanna Riding and Steve Elias.
December 1-January 6, flexible hours, £ 10
291 Mare Street, E8 1EJ
Tube | Hackney Central; Homerton
hackneyempire.co.uk
Hampton Court Palace Ice Rink
There is room for 250 skaters on the ice rink in front of the palace – the Tudor mansion of Henry VIII – lit up at night. Warm up at the bar before and after facing the ice.
Dec 1-Jan 13, 10 am-10pm, £ 11 +
East Molesey, Surrey, KT8 9AU
Tube | Hampton court
hamptoncourticerink.com
Camden Lock Night Market
Shop for crafts, jewelry, clothing, and other goodies while sipping mulled wine and listening to live music. It's as nice as Christmas shopping can be.
Thursday Nov 22-Dec 20, free
5 pm-10pm
Chalk Farm Road, NW1 8AF
Tube | The Town of Camden; Camden Road
camdenlockmarket.com
Greenwich Christmas Craft Market
Stroll through the picturesque Greenwich Market and shop for handcrafted clothes, toys, art, jewelry and clothing – it's more Christmas than ordering gifts online.
Until December 24, flexible hours, free
Greenwich Church Street, SE10 9HZ
Tube | Cutty Sark; Greenwich
visitgreenwich.org.uk
Great Christmas Pudding Race
This bizarre but fun event has taken place every year since 1980 and sees participants in Christmas costumes running through an obstacle course set up in the Piazza in Covent Garden.
The winning team will receive the prestigious Pudding Trophy.
If you want to join us, assemble a team of six and find yourself at least £ 100 each in sponsorship (proceeds will go to Cancer Research UK).
There is a registration fee of £ 25 per person but it's free to watch.
Dec 1 11 a.m., free
Between St Martin's Lane and Drury Lane, WC2E 8RF
Tube | Covent Garden
xmaspuddingrace.org.uk
Winter wonders
Fairground rides, a giant observation wheel, a circus and a Disney Christmas market will keep you occupied.
Skate on the UK's largest ice rink, drink mulled wine and sample the delicacies of the market stalls.
New this year is The Magical Ice Kingdom, an exhibition of snow and ice sculptures.
Admission is free, but you'll have to spit for the rides, skating, and shows.
Until January 6, 10 am-10pm, free
Hyde Park, W2 2UH
Tube | Green park
hydeparkwinterwonderland.com
Read more: The countdown to Christmas has started! Celebrate with cool party activities and must-see events in London
Photos: Jeff Busby; Carl Court; Amber Hunt / photographybyash.co.uk; stephen@positive-images.co.uk; Getty; Jim marks