8,000 agents to secure Jakarta's end-of-year activities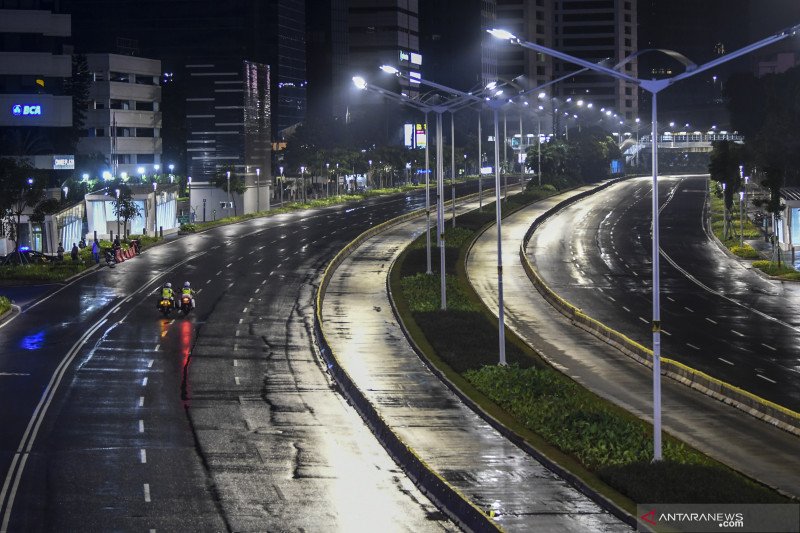 Jakarta (ANTARA) – Eight thousand members of the Jakarta police, army and administration have been prepared for Operation Lilin Jaya 2021 from December 24, 2021 to January 2, 2022, an official informed Tuesday.
One of the objectives of the operation is to ensure the safety of the next holiday season.
"For the safety of this year's Christmas and New Year's activities, the joint staff of Jakarta Police and Regional Military Command of Jakarta City and Administration amounts to eight thousand people (will be deployed) "said the head of public relations of the Jakarta police, Chief Commissioner Endra. Zulpan, briefed here Tuesday.
The agents will be deployed to locations likely to draw crowds during Christmas and New Year celebrations, including churches, shopping malls and recreation areas, he said.
Joint staff will also oversee the implementation of restrictions on the hours of operation of several types of businesses such as entertainment venues and shopping malls, which will be allowed to remain open until 10 p.m. local time during the operation, he added.
"So after 10:00 pm there will be a clearance by the joint officers. So it is expected that by midnight there will be no more crowds," Zulpan said.
Related News: Churches in Archdiocese of Jakarta to Offer Digital Worship on Christmas
The National Police (Polri) will deploy 44,582 people to secure several churches during the operation, he said.
"There are 44,582 police officers to be deployed to provide security in churches," said the operations assistant to the chief of the police, Inspector General Imam Sugianto.
Police personnel will be assigned to guard churches across the country that will hold Christmas Mass and New Year's Mass, he added.
"Some 30,761 people will be stationed in Protestant churches and 13,821 in Catholic churches," he revealed.
The national police will also sterilize churches before and after Christmas and New Year's mass, he said.
In addition, Polri will assign staff to secure overcrowded centers during the holiday season, such as shopping malls and tourist sites, he added.
"There will be 3,956 people guarding malls and 6,397 people in tourist attractions," Sugianto said.
Related News: Jakarta Governor Prepares COVID Regulations for Christmas and New Years
Related News: Beware of COVID-19 Transmission Before Year End: Jakarta Official